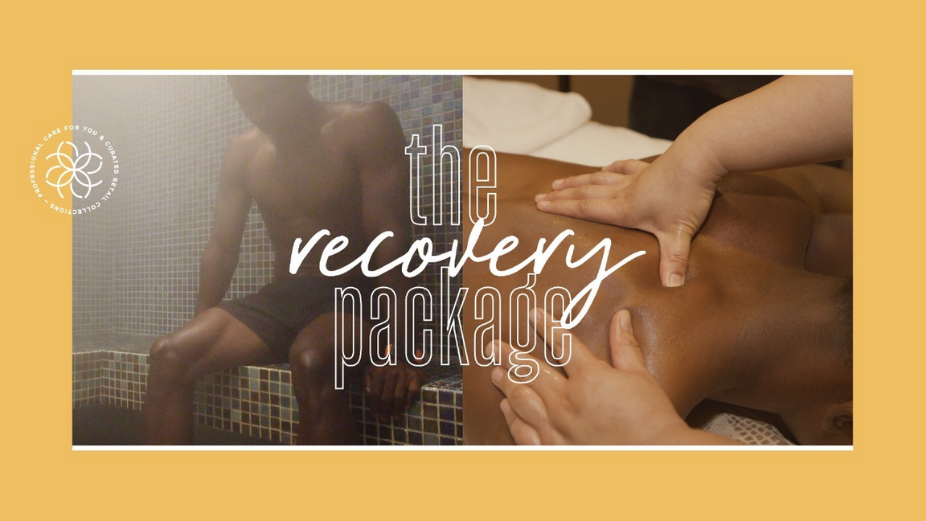 Get a head start on your recovery and take your fitness to the next level with Coco Chic's Recovery Package— daily from 11am – 4pm.
The Coco Chic Recovery Package allows you to enjoy 4 group steam sessions, for just MVR2450 (30 mins sessions for up to 5 pax at a time). That's not the end. You also get to enjoy 4 other services at a discounted rate!
Sportsmen and fitness enthusiasts do not really need an introduction to steam baths. The benefits of steam are endless in accelerating muscle recovery. The moist heat in steam rooms:
Helps improve circulation
Helps reduce stress
Clears congestions & opens up your sinuses
Helps burn some extra calories!
Aids in workout recovery — penetrating heat deep into you stiff muscles to make them more fluid & loose for your next workout
Can be enjoyed together with your fitness pals & teammates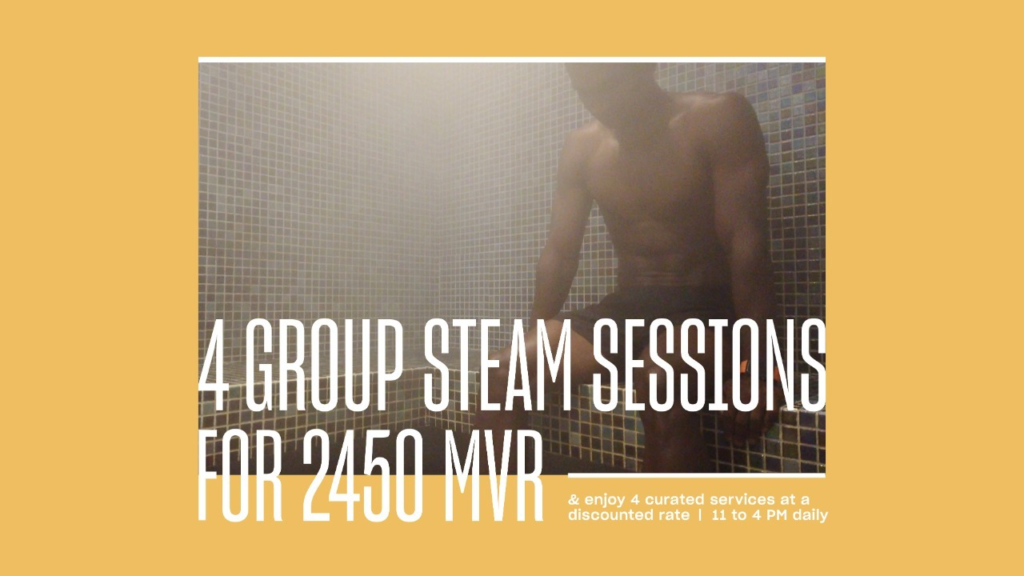 The other services included in the package are Signature Deep Tissue Massage, Foot Massage, X Cryo and Ballancer Pro Treatment.
In addition to the recovery package, Coco Chic also offers consultations for recovery & wellness with Lubana Shah. She's a graduate in Sports & Exercise Science, who kickstarted her career working alongside physiotherapists, providing sports therapy. She has also accompanied Team Maldives at Indian Ocean Island Games and SAFF Games in 2019, as a member of the medical team.
Lubana is passionate about wellness and believes recovery is an important aspect of any fitness regime. She believes adequate recovery is crucial for injury prevention as well as ensure optimal performance in terms of maintaining the intensity of your progressive training and sport participation.
Find out the full details of treatments on Coco Chic's social media pages and take your fitness to the next level: www.instagram.com/cocochic.mv/