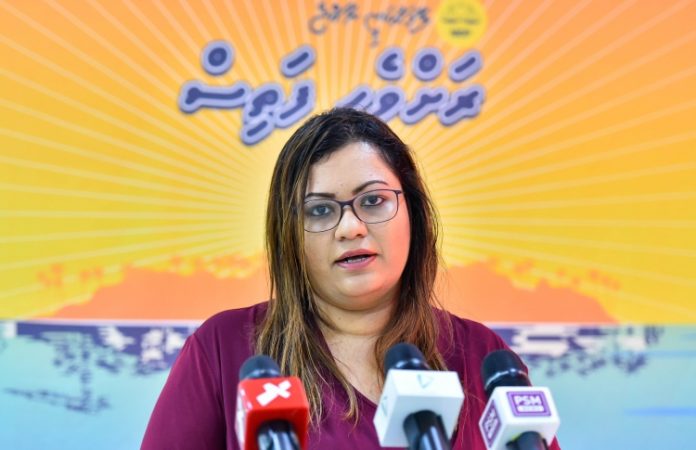 Fathimath Afshan Latheef has been appointed as the new Board Member and Chief Executive Officer (CEO) of Local Government Authority (LGA).
Fathimath Afshan is the Deputy General Secretary of the ruling party Maldives Democratic Party (MDP). She is also a writer, human rights advocate, and has Chaired Male' City Women's Development Commission.
LGA has appointed several other new Board members as well. The newly appointed members are Advisor to the President Mohamed Shihab, Minister at the President's Office Ahmed Sameer, Minister of State for Home Affairs Mohamed Mahir, Minister of State of Finance Ahmed Shareef, and Deputy Minister of National Planning and Infrastructure Fathimath Niuma.
Local Government Authority is a state institution established under the Decentralization Act to regulate, oversee, and develop the local governance systems of Maldives as envisioned in the Constitution.