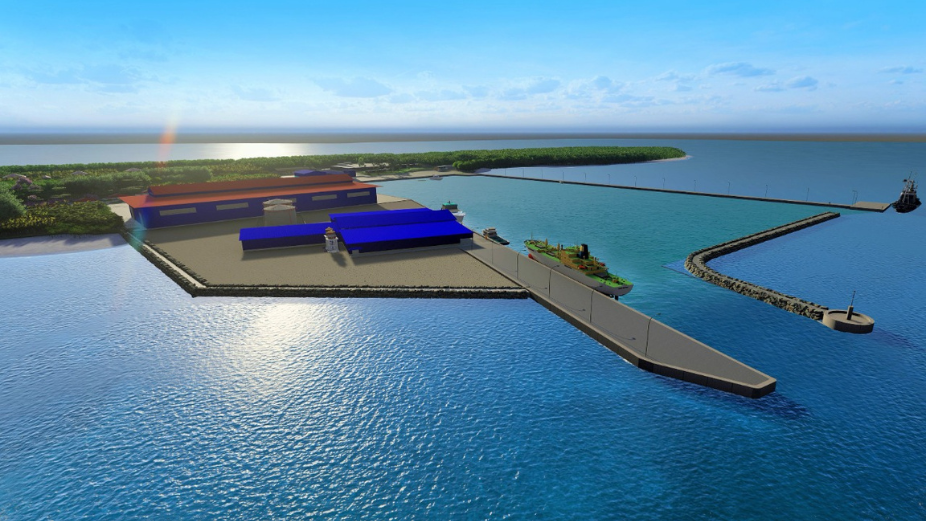 The Maldives Ministry of Economic Development and Maldives Industrial Fisheries Company (MIFCO) will enter into an agreement to establish a state-of-the-art cold storage complex in Felivaru and an ice plant in Gemanafushi. Rainec India Limited has been awarded the contract for the $23 million project, which will be financed by a loan from the Exim Bank of India. The ceremony was attended by President Ibrahim Mohamed Solih and Indian Minister of External Affairs Dr. Subramaniam Jaishankar, and officially marked the beginning of the project.
The 4,000-tonne cold storage will be the largest of its kind to be installed in the Maldives and will include a 200-tonne brine-free fish facility and an 80-tonne refrigerated seawater system. In addition, a 50-tonne block ice plant and 100-tonne ice storage will be set up in Gemanafushi, significantly increasing MIFCO's storage and freezing capacity. This project aligns with the President's policy to address the long-standing difficulties faced by fishermen in the industry.
The facilities will be constructed on 5.7 hectares of land excavated from the Felivaru lagoon. In addition, a brand new export jetty, fish jetty, and a general-purpose jetty are currently being built on the land, with 85% of the work already completed.
Furthermore, tenders have been opened for the establishment of a 100-tonne fish processing factory and a 40-tonne fishmeal plant at Felivaru, which will open opportunities for export of value-added fish, resulting in an increase in the price of fish caught by fishermen and the income of both MIFCO and the fishermen.