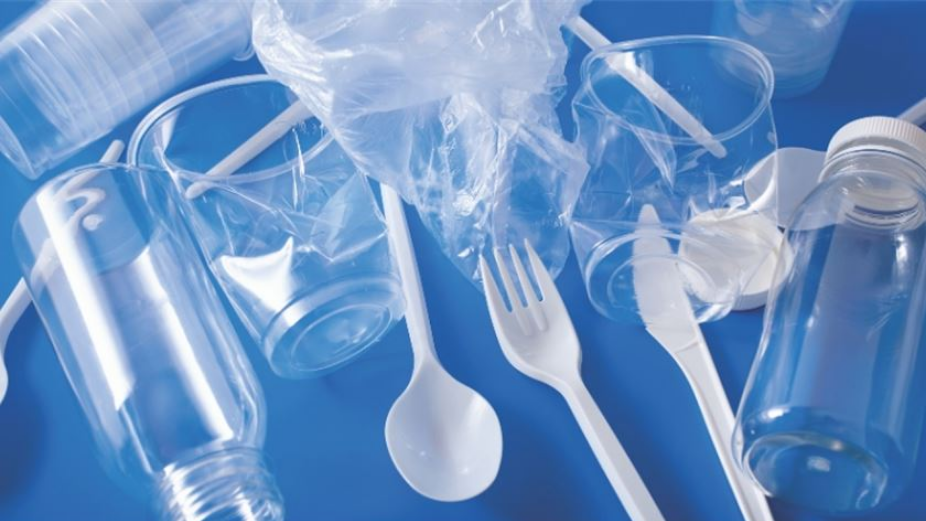 President Ibrahim Mohamed Solih has ratified the list of 13 single-use plastics banned from entering the Maldives.
The cease of single-use plastic in the Maldives by 2023 was announced by President Solih at the Climate Summit held on September 23, 2019, on the sidelines of the 74th Session of the United Nations General Assembly.
A single-use plastic phase-out plan has been formulated to stop the import, manufacture and use of single-use plastics in the Maldives by 2023. The government's Strategic Action Plan (SAP) outsets policies to be followed in reducing single-use plastics.
The resolution, signed by the President, prohibits the production of 10 products from June 2022, two products from December 2022 and one type of single-use plastic from December 2023.
Products to be banned from June 2022:
Plastic straws
Plastic plates, spoons, knives, forks, and utensils used to stir drinks
Styrofoam food containers
Plastic bags smaller than 30 cm used for the market
Single use plastic cups of less than 250 milliliters
Supaari sealed in plastic packets
Plastic cotton buds
Shampoo and soap bottles equal to or less than 50 milliliters
Water bottles less than 500 milliliters, produced and used in the Maldives
Ready-to-use beverages in the Maldives less than 500 milliliters, produced and used in the Maldives (except water)
While the government is banning the production of water and ready-to-use beverages of less than 500 milliliters, the sale of these products in the market will be banned from September this year.
The list states that the production of two products will be banned from December 1, 2022. They are plastic bags thinner than 50 microns, and small shampoo and soap bottles ranging from 50 milliliters to 200 milliliters. The sale of these items in the market has been banned since March 2013.
Furthermore, from December 1, 2023, the import of water sealed in PET bottles of greater than or equal to one litre will be banned from the Maldives. The sale of these goods to the market will be banned from March 2024.
With the ban on these products, the amount of single-use plastic produced in the Maldives will be reduced and the damage caused to the environment will also be minimized.