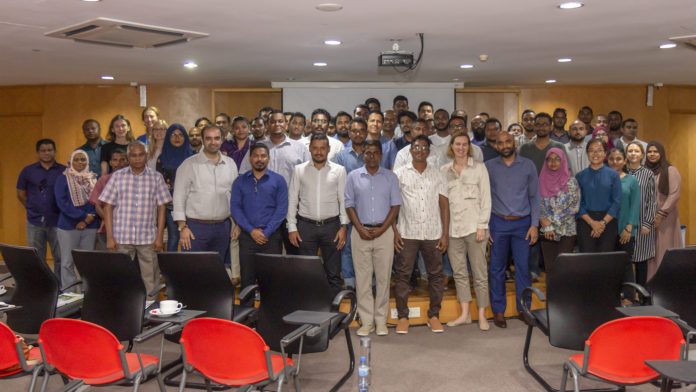 MMPRC in association with Guesthouse Association of Maldives and Orca Media Group held the Local Tourism Marketing Seminar at Stelco Hall today.
With over 90 participants, the seminar concluded successfully with presentations given by leading professionals in the marketing industry, hotel revenue management, hotel distribution channel management, and other key areas.
The opening speech was delivered by the Managing Director of MMPRC, Mr. Thoyyib Mohamed who highlighted the importance of developing the local tourism industry in the Maldives and the necessary steps that we need to take to promote guesthouses internationally.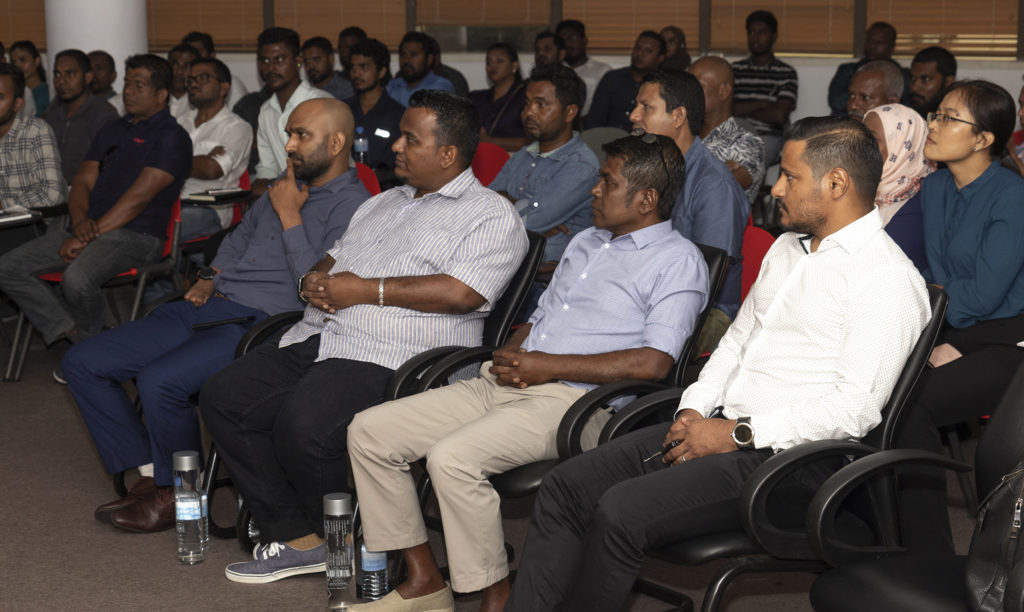 Mr. Akhmeem Abdul Razzaq, the Managing Director of Orca Media Group gave the keynote address whereas he shared the Guesthouse Maldives story. An overview of the UK market was covered by Ms. Isabella Sharp, the Group Business Development Manager of Travel Weekly while Ms. Maria Badakh, the Head of International Destination Marketing highlighted on the Russian market.
Insights to the World Tourism was shared by Dr. Hussain Sunny Umar, the CEO of Orca Media Group and Mr. Ahmed Nasir, the PR & Marketing Manager of Orca Media Group.
Mr. Varun Dewan, Commercial Director of Profitable Rooms presented the Hotel Distribution Channel Management while Ms. Katja Ruethemann, the Co-founder & Director of Askalu Consulting, discussed the importance of Hotel Revenue Management and how it operates.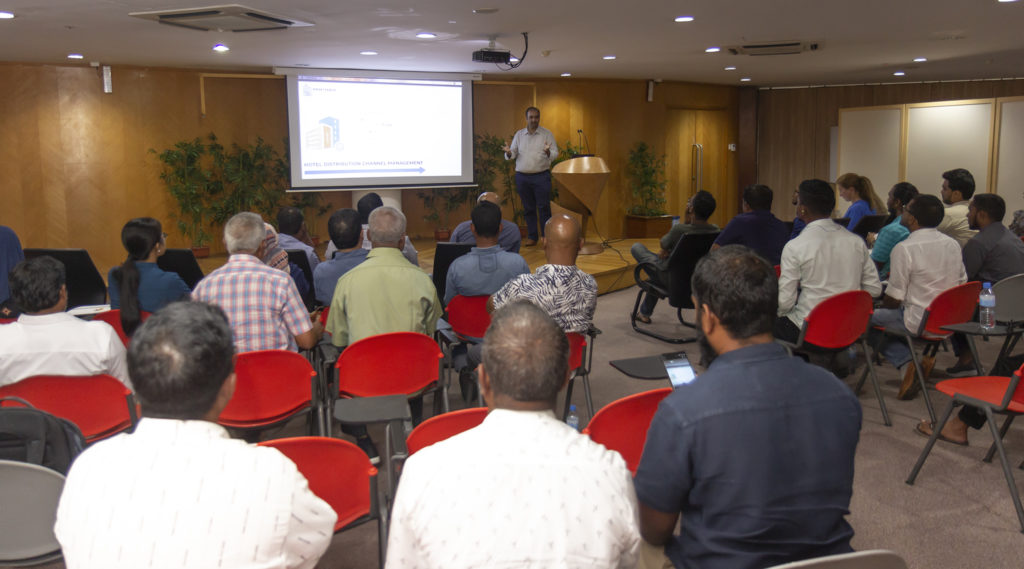 An uplifting and motivational speech about leadership skills was given by Mr. Hussain Afeef, the Regional Director of Training, Development & Quality Assurance of LUX Resorts & Hotels. The Marketing Manager for Allied Insurance, Mr. Niushad Shareef shared his insights into online and social media marketing.
These seminars are conducted by Maldives Marketing & PR Corporation (MMPRC) in association with Guesthouse Association of Maldives and Orca Media Group, which is in accordance to the current government's 100-day pledge to further develop the local tourism industry of the Maldives.
This is the 8th series of the Local Island Tourism Marketing Seminar held in the Maldives. The previous series was held in Rasdhoo, Ukulhas, Dhigurah, V. Thinadhoo, Hanimaadhoo, Dharavandhoo, and Maafushi. Similar sessions will be held from 22nd April to 23rd May at Addu City, Laamu Atoll and GDh. Thinadhoo.
To register:
Email:
gem@guesthousemaldives.org
leena@visitmaldives.com
Link:
bit.ly/gms2019