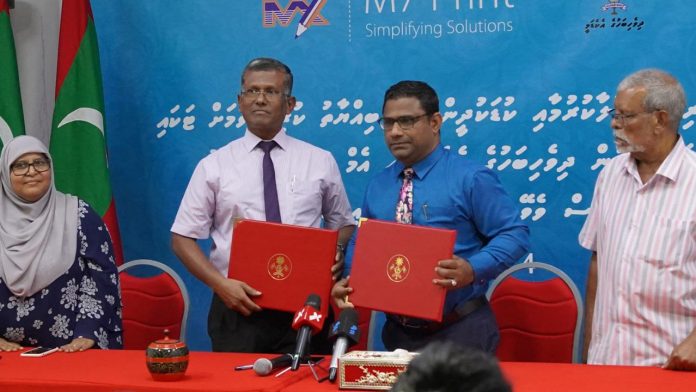 M7 and Dhivehi Bahuge Academy (DBA) has signed an agreement, under which DBA will provide technical assistance in organizing and judging the M7 Short Story Writing Competition 2020.
The main purpose of the competition is to develop and print study materials for Foundation Level & Key Stage 1 students in Dhivehi language. M7's aim is to facilitate talented writers & new comes in the Dhivehi literature to open a gate-way to reach students who are facing scarcity of options in Dhivehi books and articles.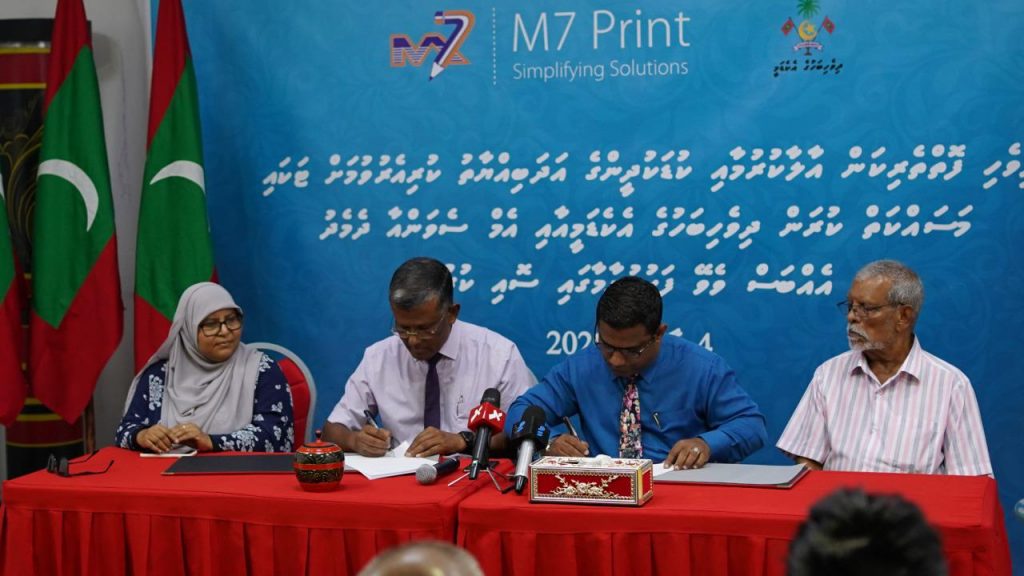 According to M7 Print, the competition will be open to the general public in March. Guidelines and other necessary information about the competition will be announced during this month.
MOU was signed on March 4th 2020 by M7 Print Managing Director Mohamed Abdul Sattar and DBA President Ashraf Ali.