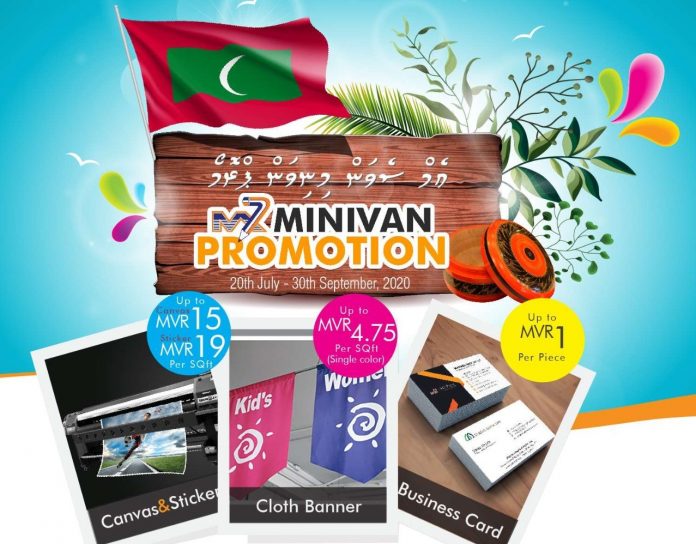 M7 Print Minivan Promotion is back for 2020. The local business offering products with the latest printing technology has kicked off their annual Minivan Promo in celebration of Maldives Independence Day.
The promotion is largely targeted to corporates, offering exclusive rates on canvas & stickers, business cards and fabric printing. Under the promo, customers are offered canvas, sticker and fabric printing up to Mvr. 15, 19 and 4.75 per sqft and business cards up to Mvr 1 per card.
M7 Minivan Promo has been running annually since 2018 and receives tremendous support from the market. The promotion runs from 20th of July up to the end of September. Enjoy special prices for large format and business card printing.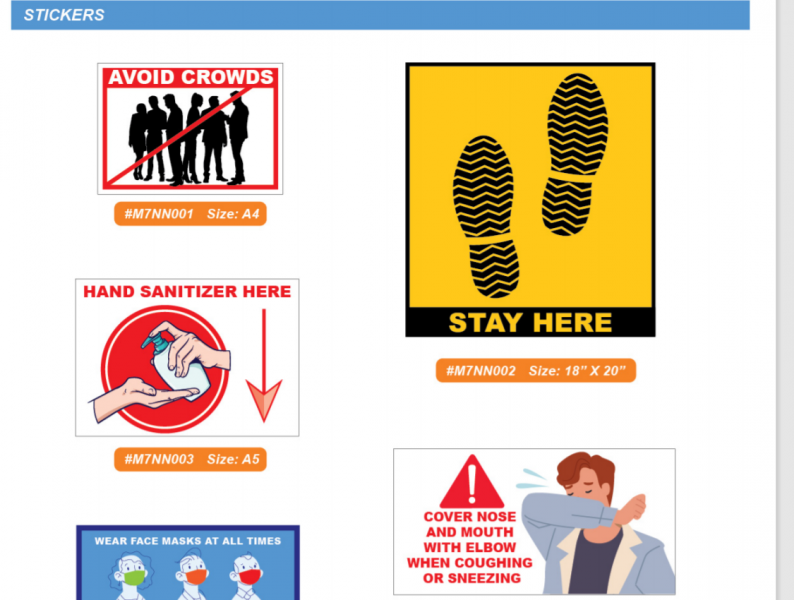 M7 Print also introduced a wide range of visuals and stickers that better facilitates the working environment for new normal operation. Its New Normal product catalogue includes COVID-19 new normal exclusive 13 sets of stickers, social distancing magnetic and pin badges, stamps that read 'sanitized' or 'scanned' for packages and those businesses going online, face shields and custom-made table shields. These stickers come with customizable backgrounds and colour to fit into each customer brand identity. 
M7 promises to deliver uncompromising smart conclusions for customers by simplifying their desired solutions. The company's expanded range of services includes offset printing, digital printing, large-format printing, design works, laser engraving service and textile and UV printing.
Call (960) 330-7787 for Promo offers.