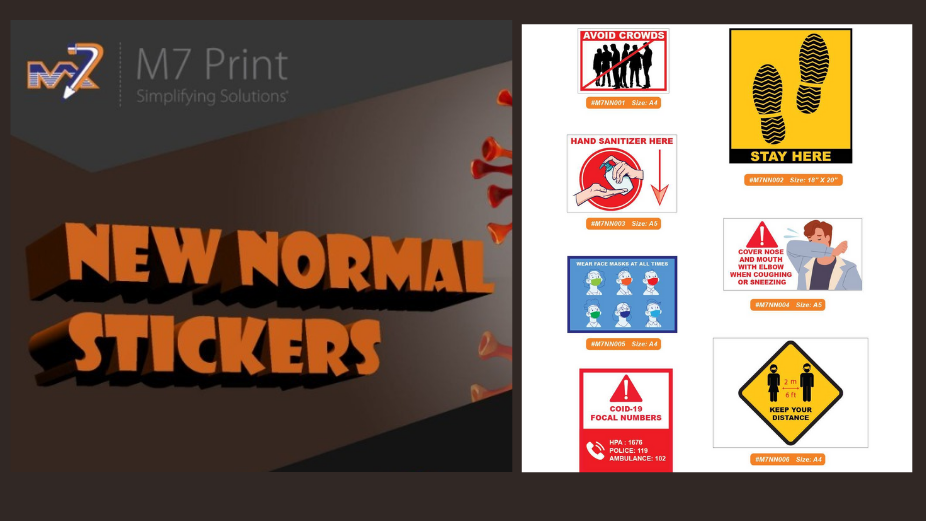 M7 Print has introduced new offers on the New Normal stickers by the company. There are two packages on offer under a special promotion: Retail Shop Starter Pack and Enterprises Pack.
The Retail Shop Starter Pack priced at MVR 145 consists of three New Normal stickers. This includes signage indicating maximum occupancy, mask mandatory before entering and social distancing 3ft.
The Enterprises Pack includes a total of six stickers. The additional three stickers to the Retail Shop Starter Pack is the hand sanitiser sticker, "skip this seat" and "stay here" stickers. This package is priced at MVR 385.
For more info contact 3307787 or 9197787.