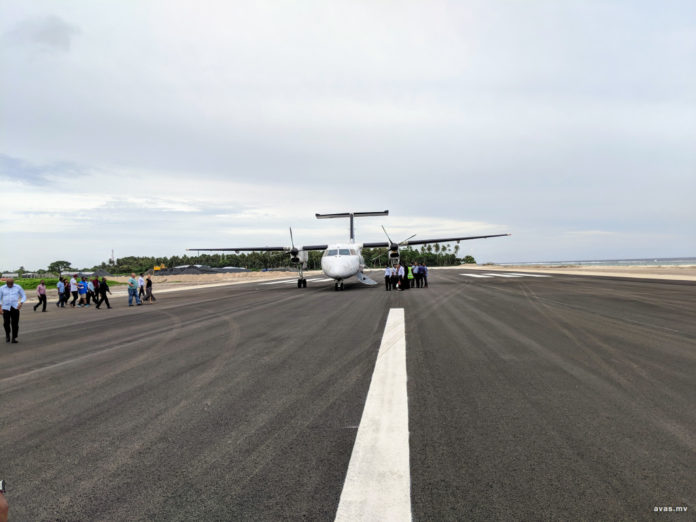 The international airport at Maafaru has been officially opened on the 28th of August. 
During his trip to Noonu Atoll, President of the Republic of Maldives, Abdullah Yameen Abdul Ghayyoom officially inaugurated the airport as well as the harbor. 
Test flights were carried out at the airport on the 14th of this month. 
Maafaru International Airport is equipped with a 2,200 meter long runway. As part of the project, a city hotel, passenger terminal and jet parking facilities will also be developed at the airport. The airport is a USD 60 million aid from the Abu Dhabi fund.