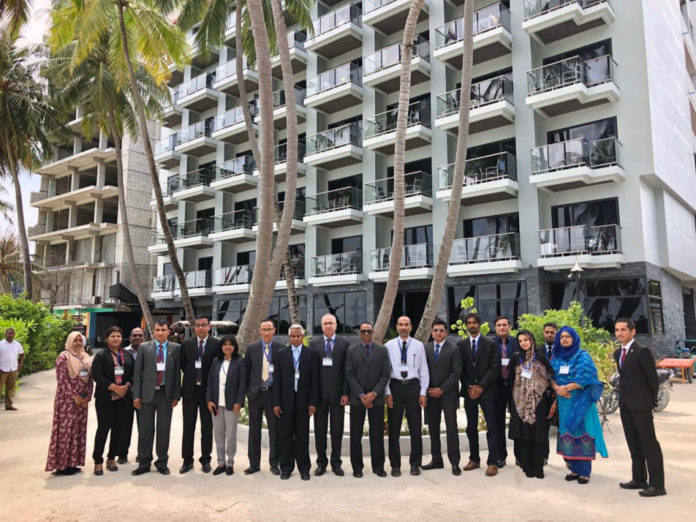 Leading guesthouse island in the Maldives, Maafushi becomes hosts to its first ever international conference.
The South Asian Telecommunication Regulators Council (SATC) held the conference for two days, which began on 1st August with 7 member nations. The meetings were conducted in Kaani Grand, which is equipped with meeting and conference halls for MICE tourism.
Chairman of Kaani Hotel Abdulla Nashid stated that this kind of conference being hosted in an island like Maafushi gives proof on how developed local tourism has gotten in the Maldives.
"We have received calls from India to conduct meetings at the hotel as we have provide meeting facilities here. Maafushi will also benefit highly from this. This is the beginning of hosting such international conferences in Maafushi", added Nashid.
Kaani Hotel has been highly invested in by investors, and is one of the leading guesthouses in Maafushi island, having 4 guesthouses in Maafushi.