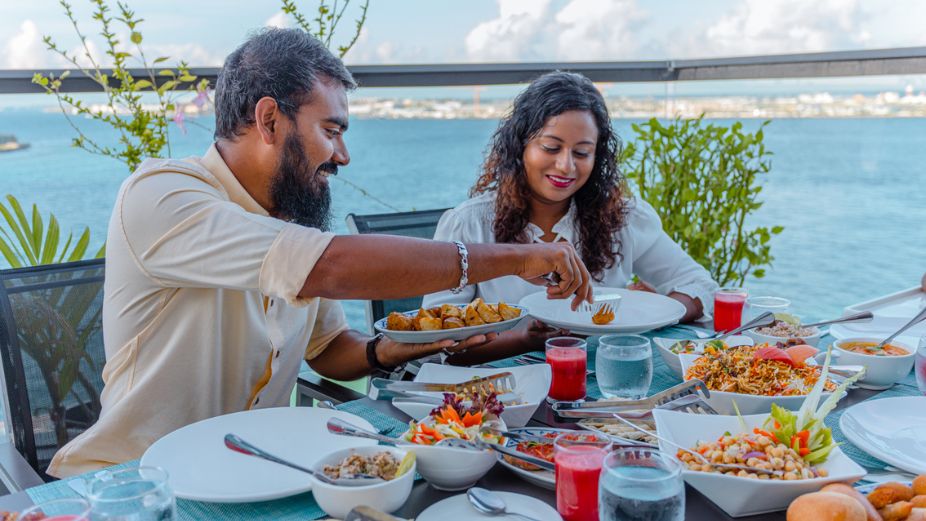 Maagiri Hotel is welcoming guests with a tantalising Iftar menu this Ramadan 2023. With a variety of local and international dishes, the hotel has curated a menu that promises to satisfy every palate.
From the first day of Ramadan, guests can indulge in local delicacies such as short eats and a variety of Mashuni on different days, giving them a taste of traditional Maldivian cuisine. For those who prefer Indian specialities or other continental cuisines, the main course offers a range of delicious options. To end the meal on a sweet note, guests can choose from a variety of mouth-watering desserts.
For those who prefer a lighter meal after breaking their fast, Maagiri Hotel offers fresh fruit juices and healthy salads. With a focus on providing nutritious options, guests can indulge without feeling guilty.
To make the experience even more delightful, Maagiri Hotel is offering a 15% discount on Iftar bookings made for the first 7 days of Ramadan. For groups of 10 or more, an extra pax will be provided free of charge. Children below 5 years of age can eat for free, while children between 6-10 years receive a 50% discount, making it an affordable and enjoyable experience for families.
In addition to the delicious Iftar menu, Maagiri Hotel is also open for Tharaaweeh, the nightly prayers performed during Ramadan. Guests can enjoy the spiritual atmosphere while indulging in scrumptious food on the menu for everyone.
Maagiri Hotel invites guests to celebrate the holy month of Ramadan with their loved ones and create lasting memories over a delectable meal. The hotel's team is committed to providing a memorable experience for all guests and ensuring that everyone leaves with a satisfied stomach and a happy heart.