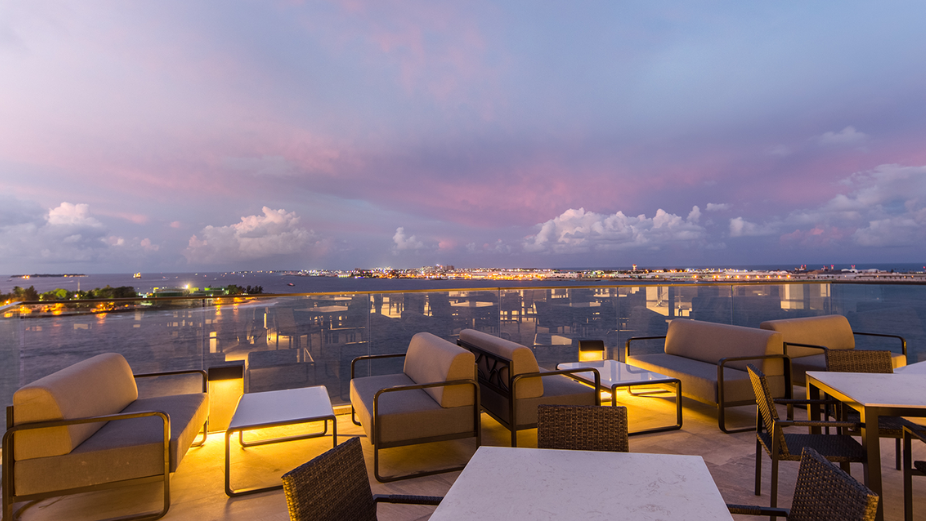 As the new year unfolds, Maagiri Hotel has unveiled its latest addition to PEAK Rooftop Restaurant, which is a new menu that promises to delight diners with a diverse range of authentic Indian, Maldivian and international cuisines. To celebrate this occasion, the hotel hosted a food tasting event on January 25th, 2023, inviting local food critics and bloggers to experience the new menu offerings while being serenaded by soothing live music.
The new menu at PEAK Rooftop Restaurant offers a wide variety of dishes, including healthy options and vegetarian options, as well as seafood delicacies and exciting desserts that are sure to tantalize the taste buds and create an unforgettable gastronomical experience. The restaurant is open daily from 4 pm to 12 am and is located on the rooftop of the hotel, offering panoramic views of the north-eastern waterfront of Malé.
PEAK Restaurant offers a fantastic terrace with panoramic views of the ocean. The lounge atmosphere at Peak lends an air of exclusivity, complemented by unpretentious service. The menu, crafted with passion and served in a stylish atmosphere, offers a tantalizing selection of dishes. Whether you're looking for a social lunch or an enamoring escape in the evening twilight, Peak is the perfect destination. The restaurant is a great spot for winding down with a masterfully crafted mocktail, enjoying the hues of the sunset with a sharing platter or a gourmet burger.
Maagiri Hotel, located in one of the premier locations in Male', is conveniently situated opposite Velana International Airport. The hotel offers four categories of rooms, each designed with elegant interiors, luxurious comforts, and panoramic views of the Maldivian seas. To enhance the guests' experience, the hotel provides a wide range of amenities including a coffee shop, restaurant and lounge, semi-fine dining, meeting rooms, and a fully equipped rooftop gym. Maagiri Hotel is not only suitable for business and leisure travelers, but also for couples and families. The hotel provides various activities such as diving, fishing, snorkeling, and more for ocean enthusiasts.