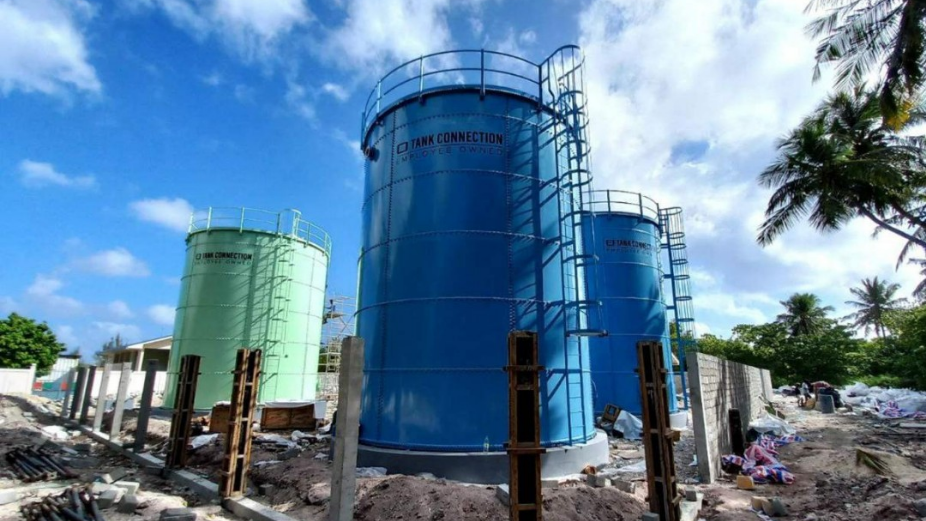 Male' Water and Sewerage Company (MWSC) has revealed 86 works have been completed to establish a water and sewerage system in N. Maalhendhoo.
MWSC said that the construction of the water plant, the construction of the facility building, the drilling of a borehole, and the installation of water storage tanks have all been completed.
In addition, a large part of the works to establish a main water pipeline network of 8.72 kilometers, and to construct two RO plants in Maalhendhoo, has been completed.
MWSC stated that as part of the project, the construction of a 7.6 kilometer long sewerage main pipeline network, establishment of a sea outflow and pumping line, as well as sewerage connections to households have been completed.
Furthermore, most of the work on the pumping stations of the sewerage system has now been completed.
Under the project, generator sets, vehicles and water analysis equipment will be provided to manage the water and sewerage system.
The water and sewerage project in Maalhendhoo was awarded to the company by the Planning Ministry to be completed within 22 months. The project is estimated to cost MVR 42.9 million.