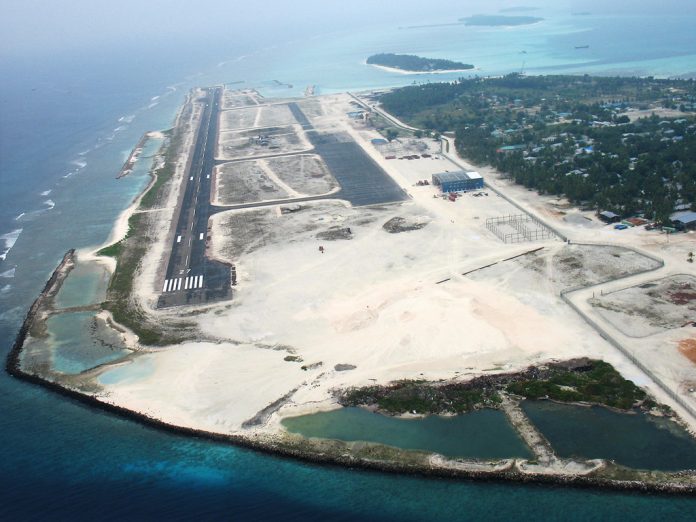 Villa Group Chairman, Gasim Ibrahim has announced that the Maamigili airport runway will be upgraded for emergency landings.
While speaking at the 20th-anniversary ceremony for Villa foundation, held at Villa College, Gasim mentioned that the Maldives is a country where air transport plays a significant role in transportation.
He said that in case if a flight is unable to land at Velana International Airport, there has to be an airport for emergency landings and Maamigili airport will be developed for such circumstances.
"Maamigili Airport will be one of the safest airports which in turn will benefit the economy," he further added.
Villa International Airport Maamigili, also known as Maamigili Airport, is an airport in the Maldives located on the island of Maamigili in Alif Dhaal Atoll.
The airport was developed by Maldivian business tycoon Qasim Ibrahim, who grew up in Maamigili, as a project to develop the infrastructure and facilities of the island. Developed and operated by his company, Villa Group, the airport also opened up direct transportation facilities to two of their flagship resorts located on adjacent islands.