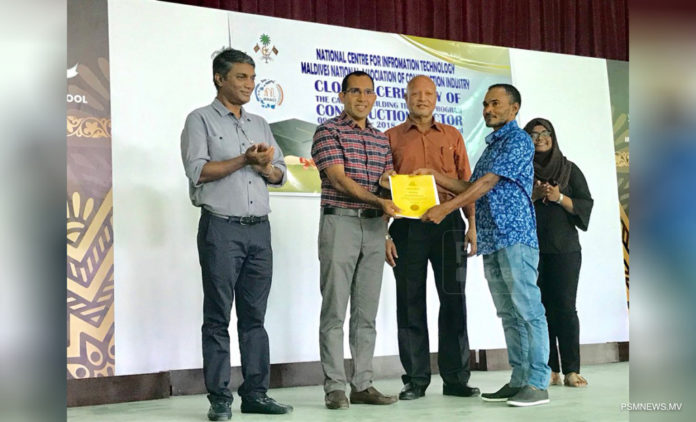 Maldives Association of Construction Industry concluded the training held at K.Maafushi school in collaboration with Alchemy, to prepare individuals for the construction industry and has awarded the participants with certificates. 
50 individuals from all around the Maldives participated in the training where business models, time management, construction management and finance training was given to the participants. The training was held cost-free with the aid of National Center for Information Technology (NCIT).
Mr. Shafeeq from Alchemy stated that such trainings held by the government and private companies are extremely beneficial and that if you get a chance to participate cost free, you should not hesitate to do so. 
Mr. Abdulla Mohamed, President of MACI stated that due to trainings of this nature, youth receive information regarding the construction industry and makes it easier for them to pursue a career in the industry. He also hopes that they can hold trainings on a wider scale in the future.