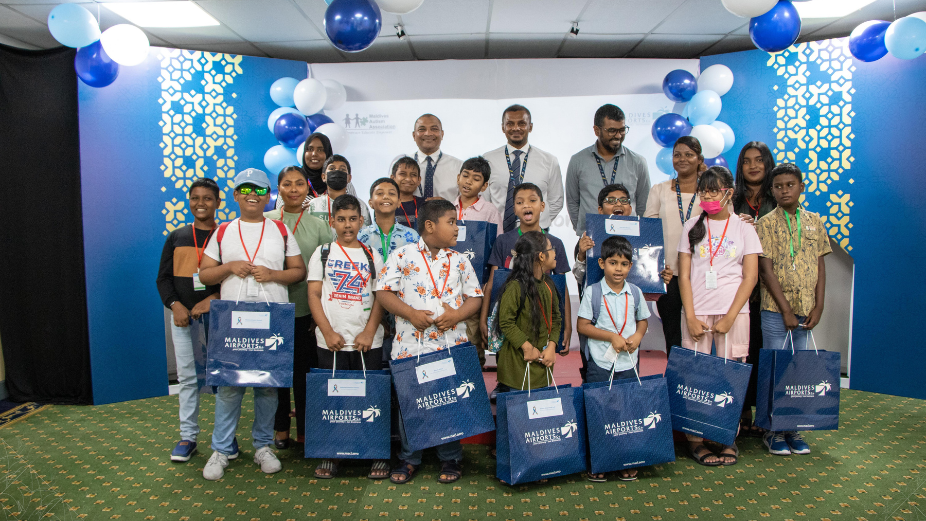 The Maldives Airports Company Limited (MACL) recently held an event in support of the Maldives Autism Association as part of its Corporate Social Responsibility (CSR) initiatives. The event was organized in observance of World Autism Awareness Month, and included an airport tour and a fundraising program.
A total of 14 students and 3 teachers participated in the airport tour, which was held at Velana International Airport. The children were thrilled to witness ramp operations and flight handling at the Ramp area, as well as visit the Airport Emergency Services station. The students were given the opportunity to explore and interact with the fire and rescue team, and even wear fire and rescue uniforms and sit inside the airport fire vehicles. The tour concluded with a small function at an Airport Recreation Center, where MACL presented special gifts to the students.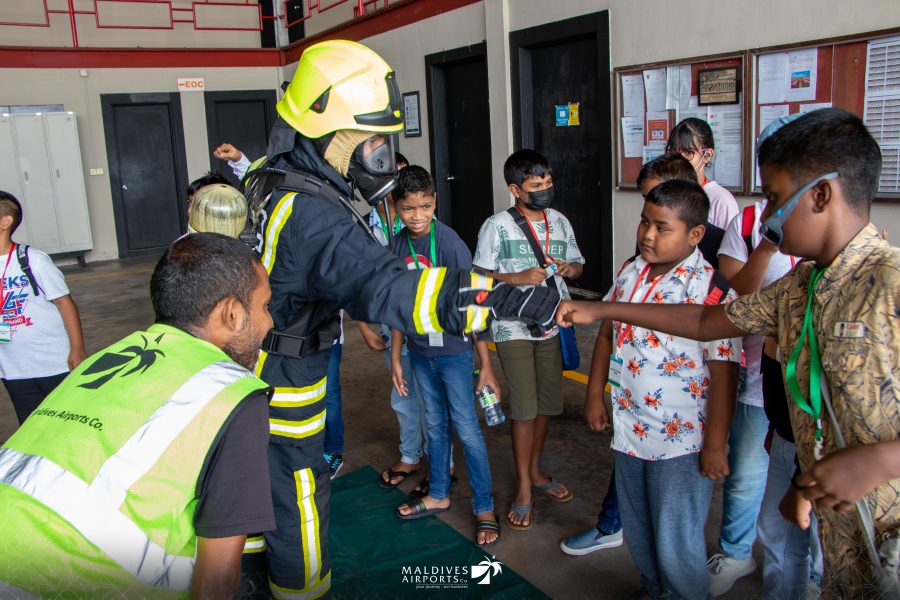 In addition to the airport tour, MACL conducted a fundraising program earlier in the month, in which the Maldives Autism Association was given the opportunity to sell their merchandise at airport facilities. The program was a great success, and MACL raised funds to support the association in its efforts to raise awareness about autism in the Maldives.
MACL's CSR programs are designed to support vulnerable communities in the Maldives, and the company is dedicated to continuing its efforts to make a positive impact in the lives of those in need. Through its partnership with the Maldives Autism Association, MACL hopes to increase awareness about autism and promote a more inclusive and understanding society.