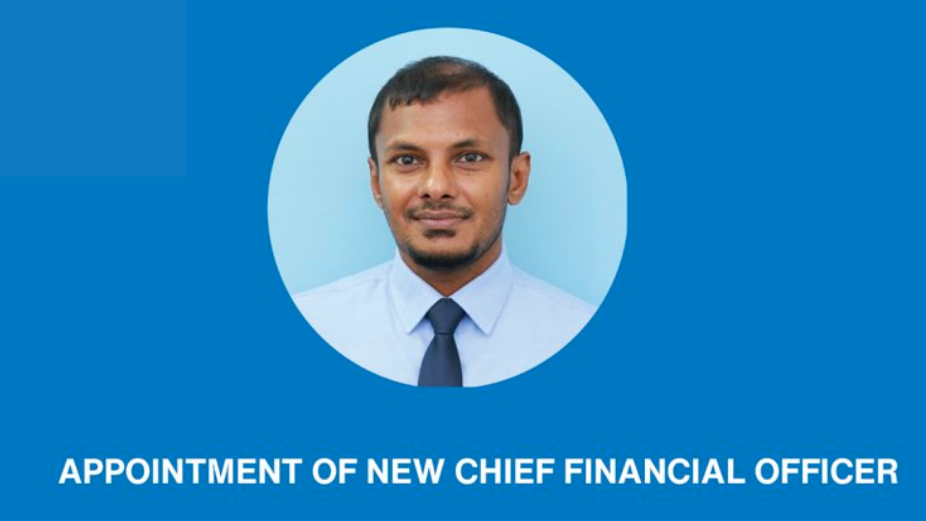 Maldives Airports Company Limited (MACL) has announced the appointment of Ahmed Asad Hashim as its new Chief Financial Officer.
Asad, a fellow member of ACCA and an associate member of CPA (Australia), comes to MACL with significant financial executive experience in the public and private sector of Maldives. Asad graduated with a Bachelor of Science in Applied Accounting with ACCA accreditation from FTMS College, Kuala Lumpur, Malaysia in 2007. He served as the Financial Controller for Maldives Ports Limited from 2010 to 2012. Most recently he served as a Financial Controller for Dhiraagu from October 2015 onwards.
As Chief Financial Officer at MACL, Asad will be responsible for overseeing and driving the organisation's financial strategy, preparation of all financial management reports, budget planning, forecasting, as well as tax planning and compliance. He will work closely with all departments to ensure all finances are grounded in sound business management practices to enhance the cost-effectiveness of MACL's operations.
Maldives Airports Company Limited (MACL) is a 100% Government owned limited liability company primarily tasked with the operation of Velana International Airport.