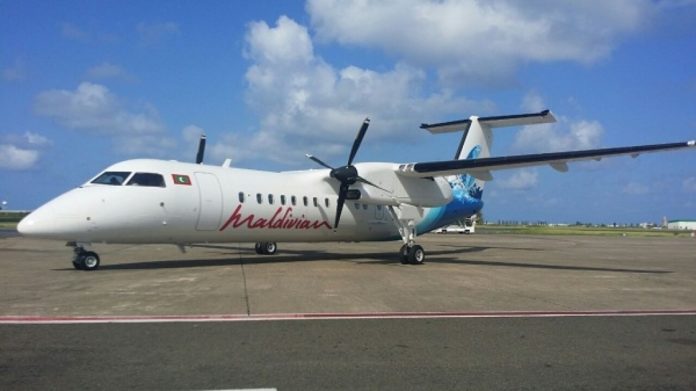 The price of jet fuel been sold by Velana International Airport has fallen, announces MACL.
Maldives Airports Company Limited (MACL) has stated that the prices of jet fuel for both domestic and international flights have been brought down, effective from Tuesday, 1st January 2019.
For international flights, jet fuel is now being sold for MVR 14.00 per litre. As for domestic flights, the price per litre is MVR 14.10.
This drop in jet fuel price is 6.91 per cent reduction for international flights, and for domestic flights, it is a 7.50 per cent decrease, according to MACL.
The reduction of jet fuel by MACL is being coincided with the announcement of Transport Ministry stating that ticket price for domestic flights will substantially be lowered.