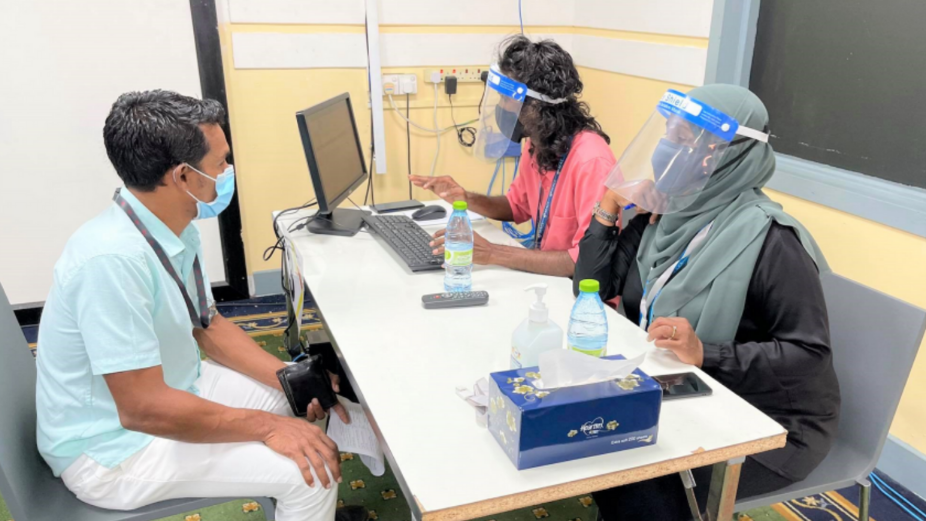 Maldives Airports Company Limited (MACL) has kickstarted an airport-wide vaccination program at Velana International Airport (VIA). This program aims to vaccinate all staff who work at Velana International Airport.
The vaccination facility located in Airport Recreation Center at VIA has been approved by Maldives Health Protection Agency (HPA) and follows guidelines set by HPA. A team of volunteers from MACL including paramedics will be working at the facility. All the airport pass holders can walk in or register through "Quebee" for vaccination on Sunday to Thursday from 0900hrs to 1600hrs and Saturdays from 1000hrs to 1500hrs.
"I am delighted to announce that our excellent MACL team has opened our own vaccination center here at VIA. The purpose of this center is to ensure that we have all personal working at VIA vaccinated as soon as possible. In achieving full vaccination of all VIA Staff; MACL, Government Bodies, F&B Partners, on-site contractors, etc. We wish to position the Velana International Airport as one of the very first airports in the world to completely vaccinate all staff. This will first and foremost ensure the safety of all staff working at VIA and then also enhance the safety offering to our passengers and tourists. Once again the Maldives
moves proactively to protect and enhance our Tourists travel experience," said CEO/MD Mr. Gordon Andrew Stewart.
During the Covid-19 pandemic, VIA has kept its high standard measures assuring passenger and staff safety. As a result, September 2020 VIA was awarded the ACI Health Accreditation certificate as the 2nd Airport from Asia Pacific and on January 2021 VIA received the ACI Voice of the customer recognition award.