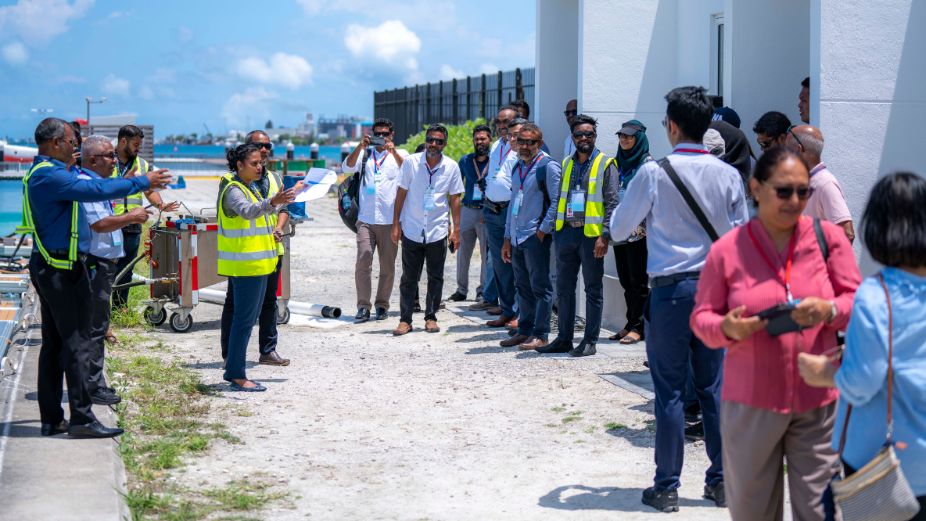 The Maldives Airports Company (MACL), the operator of Velana International Airport (VIA), participated in the Fifth Meeting of the Asia/Pacific Aerodrome Assistance Working Group of the International Civil Aviation Organization (ICAO). The working group meeting was held from March 13–16, 2023, at the Kurumba resort, hosted by the Maldives Civil Aviation Authority (MCAA).
On MCAA's invitation, During the meeting, MACL presented the current developmental projects of the Velana International Airport (VIA). Furthermore, MACL Aerodrome and Ground Aids along with Airport Emergency Services conducted an exercise on Marine Rescue Operations to the participants during their airport visit. The exercise was conducted at the water aerodrome, which is home to the largest seaplane operations in the world. The newly built Noovilu seaplane terminal, the largest seaplane terminal in the world was also showcased to the participants by MACL.
During this exercise, MACL honored the presence of the Regional Officer of Aerodrome and Ground Aids (AGA) of ICAO Asia and Pacific Regional Office (APAC), Dr. Punya Raj Shakya, delegates from the Federal Aviation Administration (FAA), State Members from Thailand, Malaysia, Sri Lanka, and the Philippines, airport operators from the member states, all airport operators in the Maldives, and the seaplane operators in the Maldives.
This meeting served as a platform for MACL to demonstrate its commitment to ensuring the safety and security of VIA's operations. By showcasing the latest advancements in VIA's developmental projects, MACL demonstrated its dedication to providing world-class airport services.