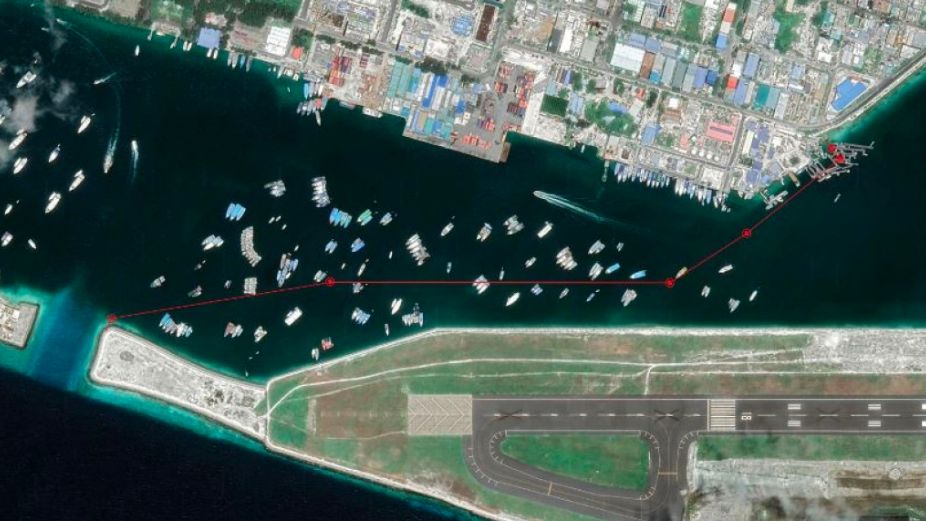 Maldives Airports Company Limited (MACL) has made a request for vessels to be removed from the northeast side of Hulhule' due to piling works.
MACL has installed orange buoys in the area for the installation of a water fence between Hulhule' and Hulhumale' lagoon area, and has instructed the removal of vessels from this area before March 9.
For safety purposes during the piling works, MACL has advised vessels to maintain a distance of 20m from the buoys located to the north of Hulhumale'.
MACL has also stated that it will not be held responsible for any damages to vessels within the area, and that the Maldives Police Service will start removing any vessels located in the vicinity of the buoys from March 10.