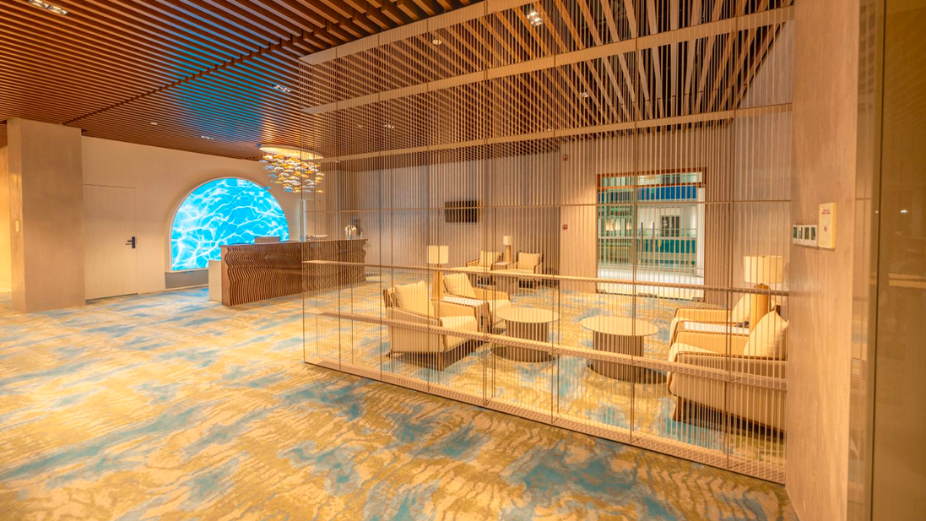 Maldives Airports Company Limited (MACL) has revealed glimpses of the Vilu Business Lounge of the new seaplane terminal at Velana International Airport (VIA). 
The new seaplane terminal is the first part of VIA's project, the largest infrastructure project of its kind in the Maldives with a budget of USD 55 million.
The new terminal is set to become the largest seaplane terminal in the world. The new seaplane terminal area can accommodate more than 85 seaplanes on docks. The mdoern 4-storey terminal includes new facilities such as a VVIP area and dedicated arrival lobbies. The terminal's 28,000 sqm of floor space allows for spacious lounges, extra boarding gates, and a host of office spaces.
According to MACL, this terminal will allow 4 operators to operate conveniently with ease. There are currently 3 seaplane operators in the Maldives: Trans Maldivian Airways (TMA), Maldivian, and Manta Air.