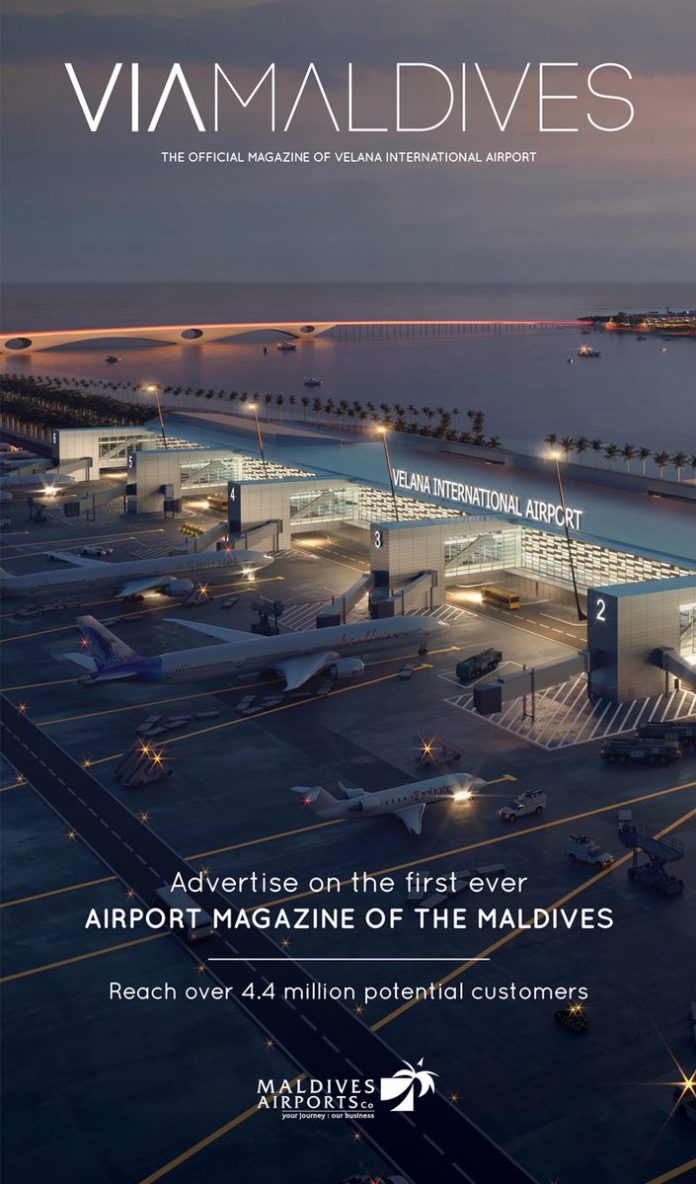 Maldives Airports Company Ltd (MACL) has awarded Think Advertising the right to develop and publish the official magazine of Velana International Airport, "VIA Maldives". The Agreement was signed by the Managing Director of MACL, Mr. Adil Moosa and Managing Director of Think Advertising, Mr. Adheel Ismail on 01st February 2018.
Velana International Airport "VIA" is the primary Airport of the Maldives since 12th April 1966. Managed and Operated by Maldives Airports Company Limited, VIA has been serving as the gateway to the Maldives for over 52 years. At present, VIA connects over 35 international destinations via over 30 international airlines including major hubs in Europe, Middle East, South Asia, South East Asia and Far East. "We are delighted to partner with one of the leading and experienced advertising agency in the country. We firmly believe that together with Think Advertising, we can make this project successful." – Mr. Adil Moosa, MD, MACL.
Formed in 2005, Think Advertising is one of the leading advertising and events management company in the Maldives serving a major clientele. Think Advertising has published the Trans Maldivian in-flight magazine for the past 8 years, and in addition, published two editions of the Maldivian in-flight magazine "Vara". "We thank MACL for entrusting us with the work of developing the first ever airport magazine as we consider this opportunity as a great privilege. We are keenly looking forward to making this project a success." – Mr. Adheel Ismail, MD, Think Advertising.
The first edition of "VIA Maldives" which will be published on August 2018 will include information about the Maldives and Velana International Airport with dedicated sections on selected atolls, resorts and guest house islands. As Velana International Airport provides access to over 4 million passengers annually, this magazine will open an excellent platform for advertising and destination marketing.