Maldives Airports Company Ltd (MACL) started the 2nd event of the airport-wide cleaning programme "Salhi Hulhule" today.
The cleaning event took place with a focus to collect heavy items using special equipment along with manpower.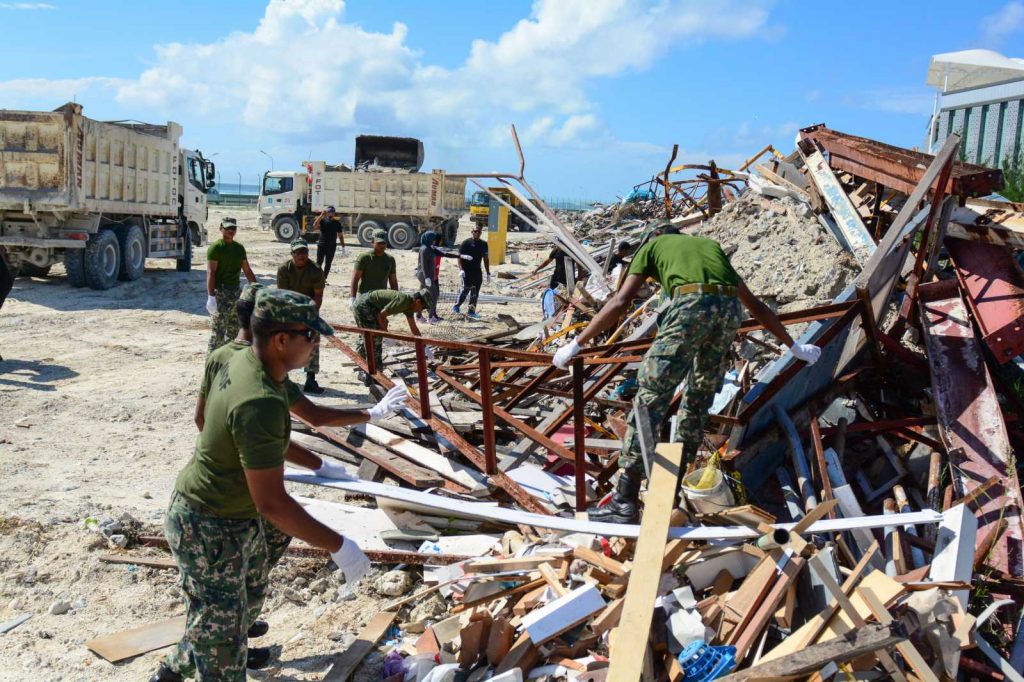 The event was a huge success as airport stakeholders along with MACL staff attended the event with unity and to work for the common good of the airport.
Around 250 tonnes of garbage was gathered from today's event. Salhi Hulhule cleaning programme kick-started in September 2019 as a series of events which was aimed to keep Velana International Airport clean.