Maldives Association of Human Resource Professionals (MAHRP) is gearing up for the first ever National HR Convention and EXPO. Endorsed by the Maldives Association of Tourism Industry (MATI), Chartered Institute of Personnel Management (CIPM) of Sri Lanka and World HRD Congress of India, the largest gathering of HR professionals in the Maldives will take place from March 4-5, 2019 at the main convention centre of Dharubaaruge in capital Male.
Aimed to provide transformational experiences for all speakers and participants, the National HR Convention and EXPO 2019 is set to be the ultimate platform to feature the latest HR innovations, strategies, insights, and domestic and international best practices by the most influential and respected HR leaders, speakers and practitioners from the Maldives and the region. The expo will feature various services and solutions for managing day-to-day HR practices and functions within organisations.
The theme for the inaugural edition of the convention is, "Future of HR and Work". Keynote speakers and other presenters will share best practices and highlights covering four main areas: Talent Development and Culture, Employee Wellness and Engagement, Innovation and Digitalisation in HR Practices, and HR as a Business Partner and Future of Work.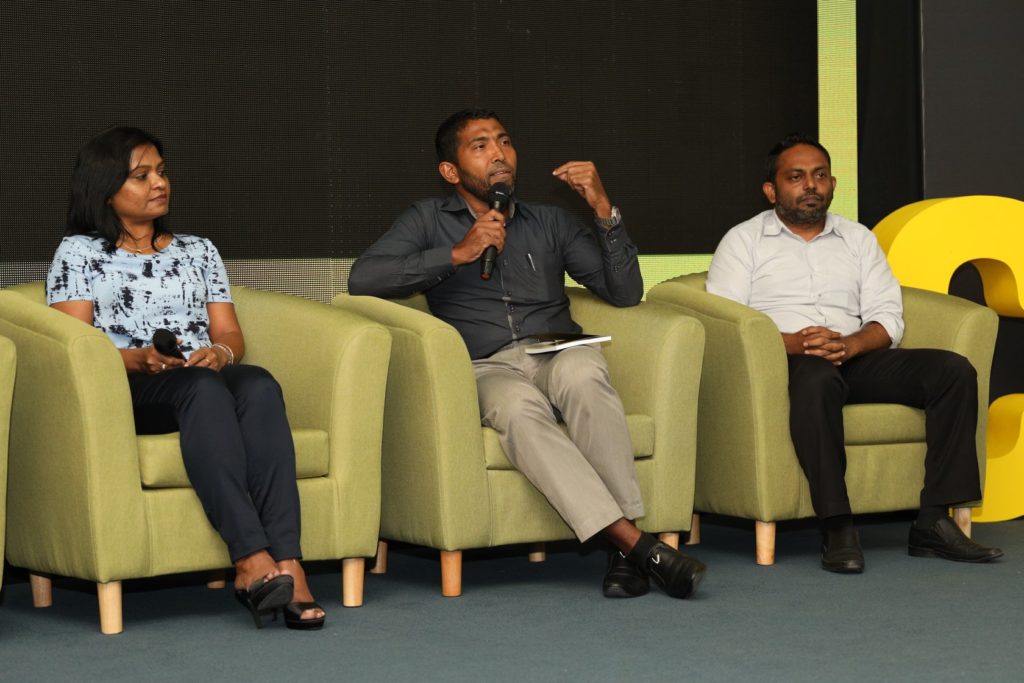 Amongst the six keynote addresses, Avi Liran, Chief Delighting Officer at Delivering Delights, will speak on the topic of 'Creating Delightful HR Experiences', whilst Jerome Joseph, Chief Delighting Officer and CEO at Brand Theater, will touch upon the concept of 'Internal Branding and Employee Experience'. Founder and Chairman of World HRD Congress Dr RL Bhatia, Head of Research and Thought Leadership at CIPD Edward Houghton, President of Asia Professional Speakers Association Fredrik Haren, and author and speaker Su Patel will also deliver keynote addresses on the topic of 'Further of HR and Work'.
Twenty presentations and speeches will be delivered on a range of topics, including 'HR Innovation and Digitalisation', 'Talent Development and Culture', 'Future of Work and HR in Hospitality World', and 'Future of Work and Data'. Confirmed speakers and presenters include some of the most well-known names in the local HR professionals network:
· Ibrahim Inaz, Resort Manager at S Resorts & Hotels
· Adam Naseer, Director Technical Services at Auditor General's Office
· Ali Adam, Manager Human Resources at Universal Enterprises
· Dr Ahmed Shahid, Dean of Faculty of Research at Villa College
· Hassan Saeed, Resort Manager at Dhigali Maldives
During the two-day convention, two panel discussions will take place on the topics of 'HR as a Business Partner' and 'Employee Wellness and Engagement'. Panelists include Head of HR Business Partner at Bank of Maldives Ahmed Ibrahim, Cluster Director of HR at S Hotels & Resorts Aminath Shaly, Director of Human Resources at Villa Shipping & Trading Ibrahim Moosa, and Speaker and Trainer at Empowering All Masood Ali.
"This is the first time an event of this magnitude is carried out in the Maldives. We are optimistic that we will be able to gather over 300 HR professionals and leaders to this. Our speakers line includes authors, global keynote speakers from Singapore, Sweden, India, Sri Lanka, United Kingdom, and of course the best speakers from Maldives," MAHRP President Hussain Afeef, who also serves as the Regional Director of Training, Development and Quality Assurance at LUX* Resorts, said.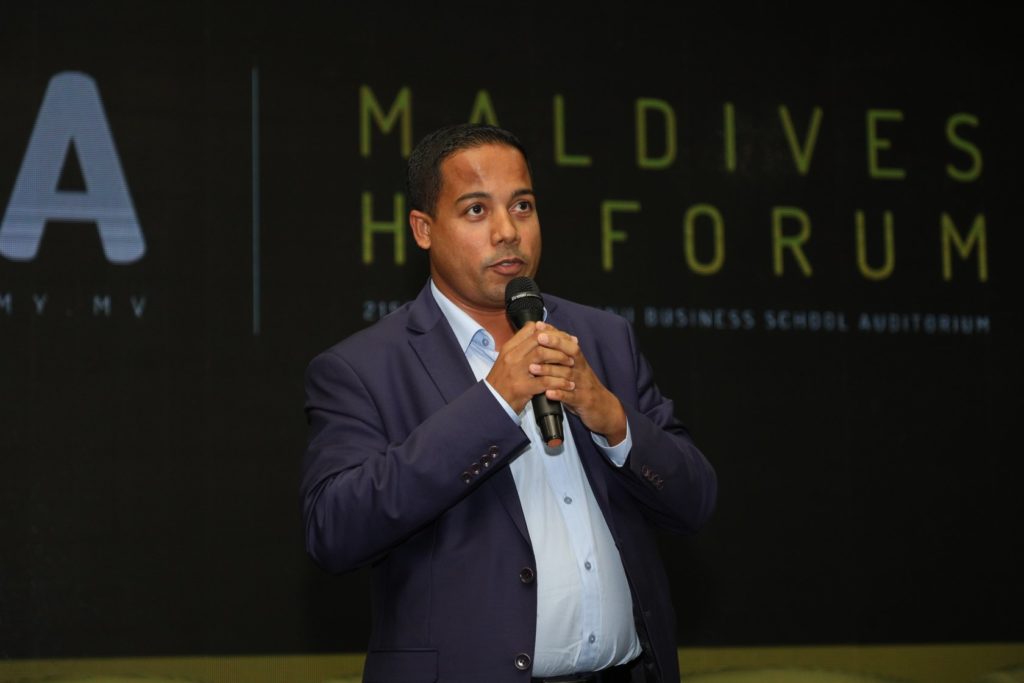 Registration is now open for National HR Convention and EXPO 2019. Individual participants can register through the link https://form.jotform.me/90261142208446. Group discounts are offered and requests can be sent to events@mahrp.org or president@mahrp.org. Event Hotline is +960 7778035 or +960 7303617.