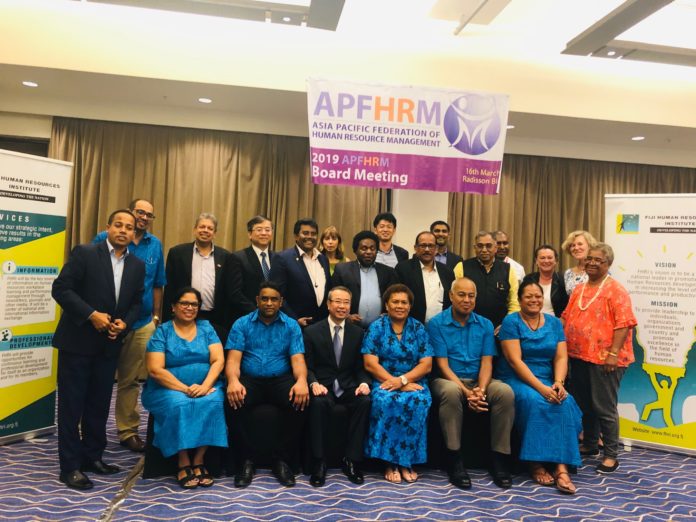 Maldives Association of HR Professionals (MAHRP) has been announced as a member of Asia Pacific Federation of Human Resources Management (APFHRM).
The first HR professionals association in the Maldives received this prestigious placement at the APFHRM Board Meeting held on 16 March at the Radisson Blu Hotel, Denarau Island in Fiji. MAHRP President Mr. Afeef
Hussain and his deputy Mr. Ahmed Ibrahim represented the Maldives and MAHRP in the event.
During the event, MAHRP presented their mandate, activities and future plans for developing HR professionals in the Maldives. Based on this presentation, the APFHRM board, which comprises representatives from over 17 countries in the Asia Pacific region, unanimously voted to grant membership status to MAHRP.
"Having Maldives as a member of APFHRM and knowing what MAHRP has done during their first year is just tremendous," said Mr. David Li, President of APFHRM. "We saw their National Convention and its news coverage, and our board applauds its membership and executive committee for such a great work done during a short period of time. We are willing and committed to help MAHRP and its members to develop their HR network and professionals by sharing our resources and other support elements as applicable and relevant."
As a member of APFHRM, MAHRP will get several benefits such as understanding and sharing best practices from all APFHRM member countries, access to data and research information relevant to HR practices, getting world-class speakers for MAHRP events, and sharing resources developed by membership countries for their HR activities. Most importantly, MAHRP and its members will have the opportunity to participate in activities organised by APFHRM and its member countries.
"It's a golden opportunity for us to represent Maldives in its effort to lead and develop the human capital, and most importantly understanding what other island nations or countries with similar type of economic models are following to develop their HR network and professionals nationwide," MAHRP President Mr. Afeef Hussain, who also serves as the Regional Director of Training, Development and Quality Assurance at LUX* Resorts, said. "We are pleased with the support of APFHRM member countries. I would like to especially thank Dhamikka, President of CIPM Sri Lanka, who is also a board member of APFHRM, for his role in introducing Maldives to this platform."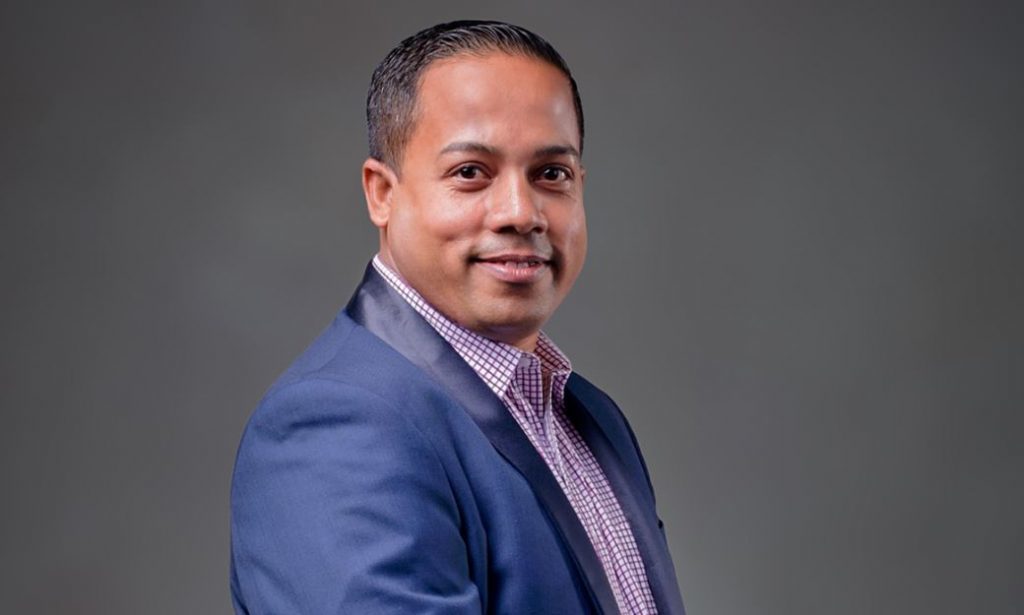 APFHRM is the network of human resources and people management associations' representative countries in the Asia Pacific region.As a collective, the federation's purpose is to advance the standing of the HR and people management profession within the region. It does this through its member representatives regularly meeting to exchange knowledge and research on best practice in HR. From the member associations' geographical proximity to one another, the Federation's major focus is in matters relating specifically to HR in the Asia Pacific region, though it is also an active branch of the World Federation of People Management Associations (WFPMA).The countries that form the federation are Australia, Bangladesh, Fiji, Hong Kong, India, Japan, Malaysia, New Zealand, Pakistan, Papua New Guinea, Philippines , Singapore, Sri Lanka, Taiwan,Thailand and Vietnam.
MAHRP is the first professional association registered in the Maldives, dedicated to human resources and people development. The association's mission is to serve the needs of HR professionals by providing the most current and comprehensive resources, and to advance the profession by promoting HR's essential values, setting professional standards and providing the know-how. It is committed to linking and connecting HR professionals and practitioners locally and oversees through signature events and membership activities.