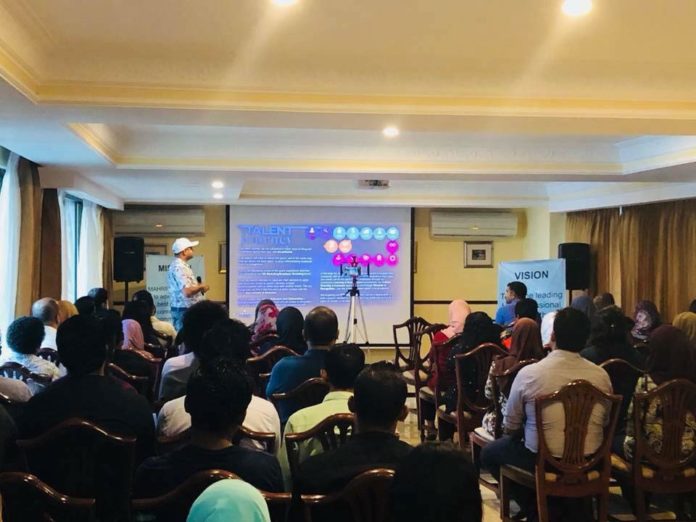 Maldives Association of Human Resource Professionals (MAHRP) has hosted a knowledge share event on best practices in human resources.
Titled "Great HR Best Practice Share" and held at Mookai Hotel on Saturday, the event focused on employee engagement, retention, succession planning, employer branding and internal communications. The objective of the session was to share best practices amongst HR professionals in order to learn which practices can be applied within respective organisations to enhance the human resource practices and actions to add value to their employees and organisational human resources mandate.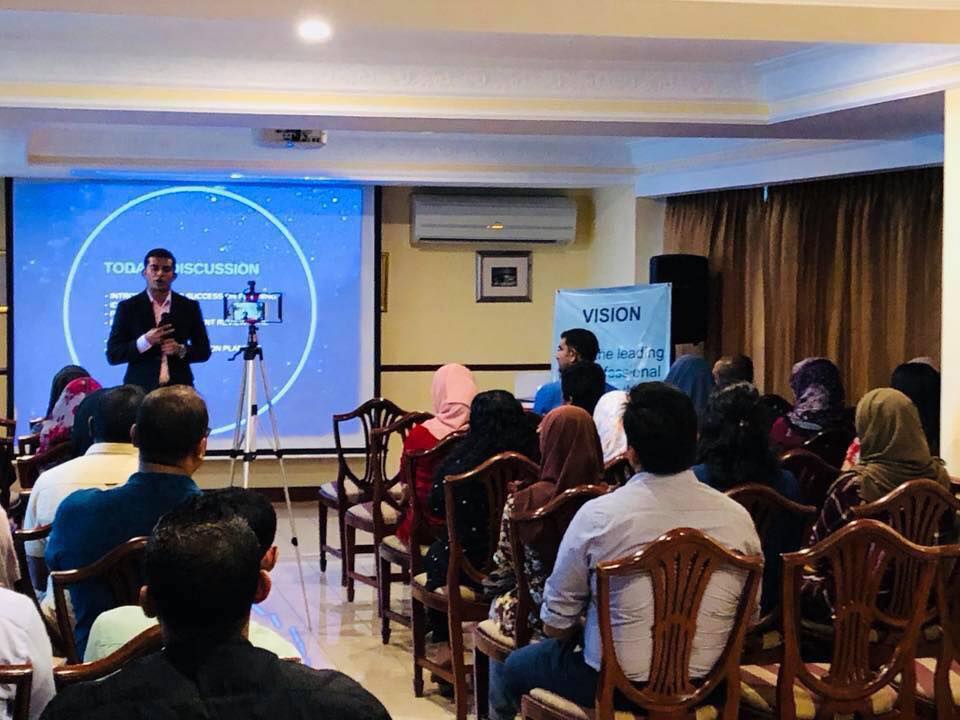 During the one-day event, Ibrahim Inaz, Director of Operations at Huvafen Fushi resort, presented the best practices and concepts that can be easily adopted to any organisation from a succession planning and retention perspective. He highlighted the importance of organisations having robust plans and actions to develop people, ensuring equal opportunities are given to all employees.
Vaibhav Garg, Area Talent and Culture at AccorHotels Maldives, shared actionable items which every HR professional can take and adopt in creating a retention journey from the day the employee starts working in the organisation. He highlighted key focus areas, including employee retention and engagement from point of on-boarding, orientation, various induction programmes and employee development to other related cycle of activities within every organisation.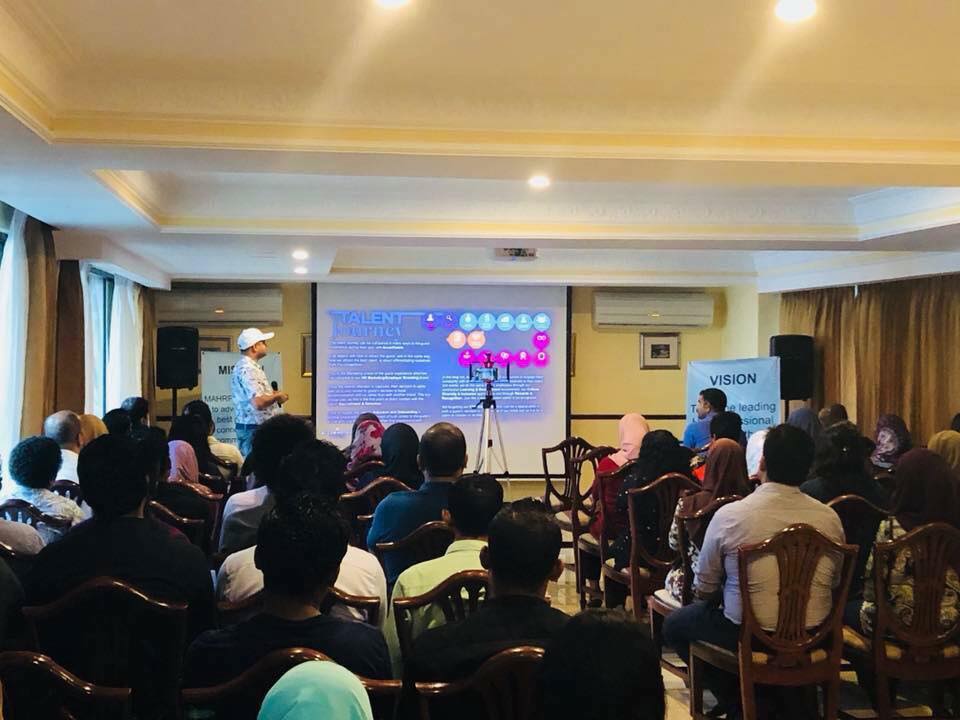 Best practices followed at AccorHotels and their holistic approach in developing people were shared with the 52 participants who attended the session from 10.30am to 12.30pm.
Final presentation was done by MAHRP's Vice President Ahmed Ibrahim, who serves as the Head of HR and Business Partner at Bank of Maldives (BML). He shared the bank's approach to employer branding and internal communication, stressing on the importance of HR professionals advocating and actively promoting their organisation as the employer of choice which ultimately results in a journey of employer branding.
"MAHRP aims to conduct HR Best Practice Share sessions on a quarterly basis. Our aim is to bring different organisations to this platform and share wonderful ideas. This will benefit everyone. Our objective is to keep driving good practices through these sessions," MAHRP President Hussain Afeef, who serves as the Regional Director of Training, Development and Quality Assurance at LUX* Resorts, said at the closing ceremony.
During the session, MAHRP also launched its website. The website enables HR professionals or anyone interested in the field to become a member of the organisation in a convenient manner.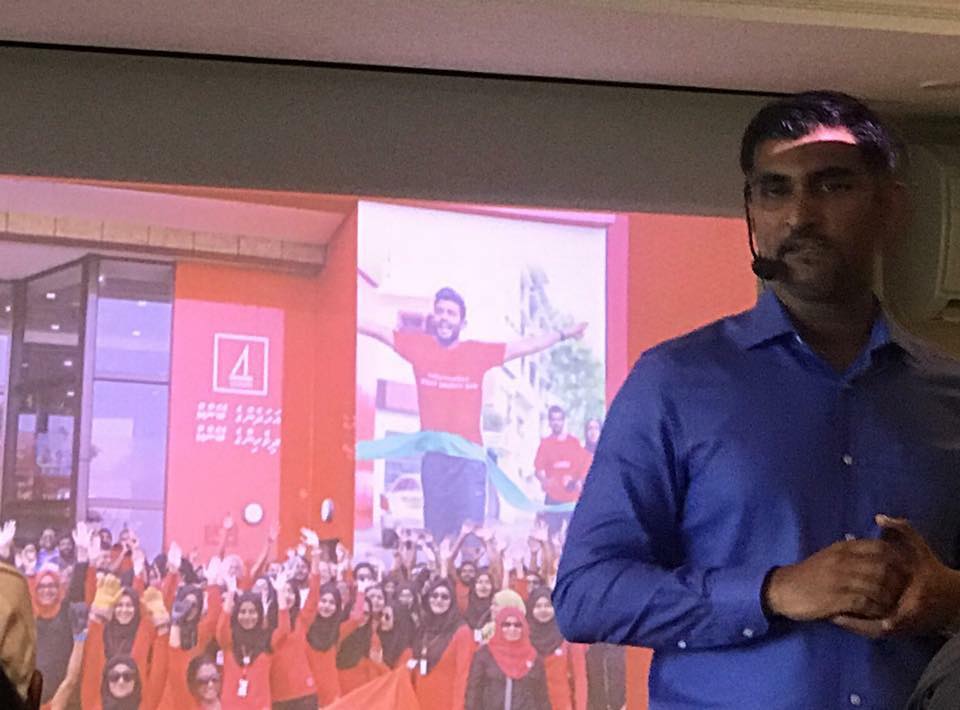 MAHRP is the first professional association registered in the Maldives, dedicated to human resources and people development.
The association's mission is to serve the needs of HR professionals by providing the most current and comprehensive resources, and to advance the profession by promoting HR's essential values, setting professional standards and providing the know-how. It is committed to linking and connecting HR professionals and practitioners locally and oversees through signature events and membership activities.
As part of its aim to develop human resources, MAHRP regularly hosts knowledge share events. The association is also gearing up for an exclusive training event in Maldives with world's leading customer experience consultant Ron Kaufman.