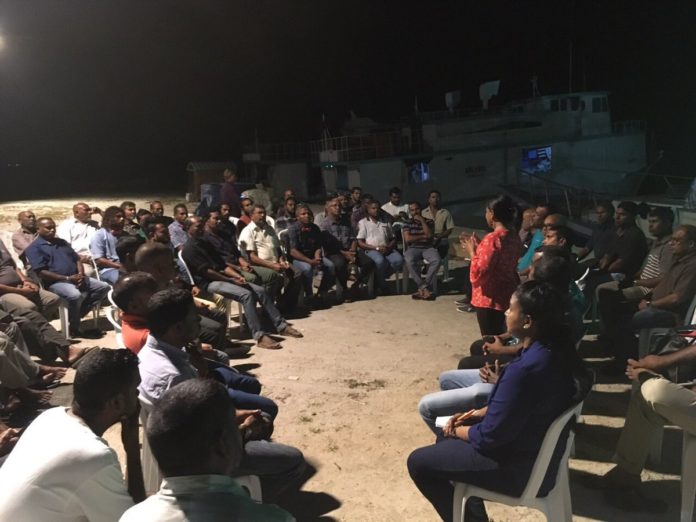 Minister of Fisheries and Agriculture, Honorable Zaha Waheed stated that the primary concerns of Maldivian fishermen was the inconveniences in weighing of fishes and the unavailability of ice for keeping the fish in fresh conditions.
In an interview after the conclusion of an official visit to a few southern atolls, Honorable Zaha clarified that the paramount reasons for the visit were offering an ear to the concerns of the fishermen of Maldives and working to find solutions to difficulties obstructing their work.
Ms. Zaha further stated that an ice plant with a daily capacity of 100 tonnes of ice will be opened in Hulhumeedhoo, Addu City within the span of the next two weeks. Further explaining this, she elucidated that this will bring about a rather significant improvement in the difficulties in obtaining ice for the fishermen working in the area. Currently, there are ice plants installed in all the atolls of Maldives.