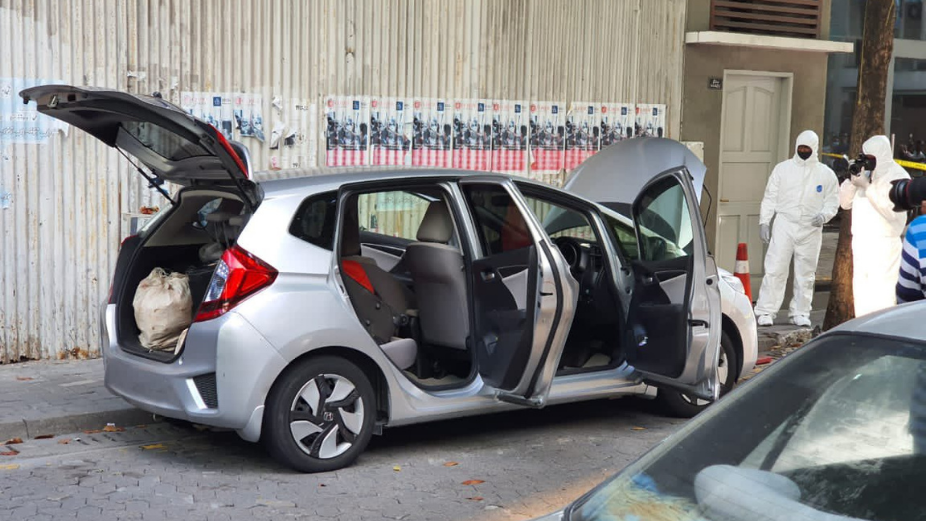 2020 has been a productive year for the Police administration in Maldives with successful major drug busts and criminal investigations.
Last Tuesday, Maldives Police Service arrested 10 people and seized 71kg of illegal narcotics in Male' city. This is one of the biggest drug busts conducted in the capital.
Similarly, in April 2020, Maldives Police Service confiscated 100 kg of heroin and 49 kg of cannabis buried in an undisclosed uninhabited island in Gaafu Dhaalu Atoll. This was the largest confiscation of drugs in a 1-2 year period within an attached street value of MVR 1 billion.
Under the Maldivian law, drug trafficking is a criminal offence punishable by life imprisonment and has a hefty fine between MVR 100,000 (USD 6,485) to MVR 1 million (USD 64,850).
However, it is disheartening to notice that there are circumstances where suspects have been released even with evidence at hand. Whether it is due to political influence or lack of court warrant, multiple suspects over the years have been out of detention, while some even have escaped the criminal rulings by leaving the country as fugitives.
For instance, on December 4th, all seven suspects arrested on September 14th drug bust in Male' were released due to claims of insufficient evidence and under the impression that none posed any danger to the society. The Prosecutor General's (PG) Office, requested the court to remand the suspects till the end of their trial, however, the judge initially remanded the suspects for 15 days and later announced that the state's request will be reviewed.
Along with arrests, Police confiscated 216 cellophane wrappings suspected of holding drugs, 225 pills, 42 empty film containers, 29 plastic packets, one bottle of alcohol, one joint and up to MVR 17,150 in cash.
So the question arises, whether the Criminal Justice System is in need of a revamp to be strict on criminal offences or if related authorities need to take a better stance in ensuring that each arrest and bust is thoroughly checked and build up a strong case against them? Why there has been so many pardons on drug related criminal offences even with evidence at hand? Are we in need of a better judicial system?