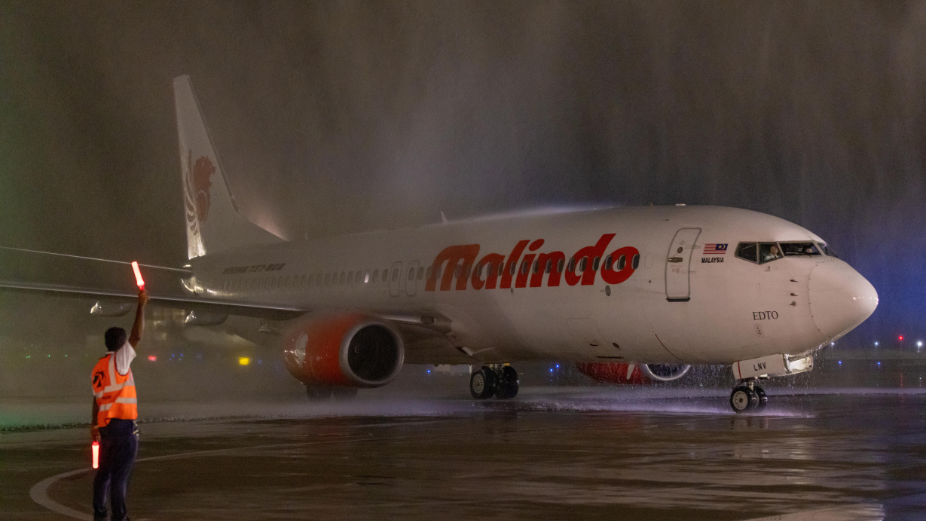 Batik Air, a Malaysian budget airline, has announced the launch of its flights to the Maldives, further expanding its network of destinations. The inaugural flight of Batik Air arrived at Velana International Airport on May 12th, 2023, at 8:30 pm and received a special water salute to mark the occasion. A total of 57 passengers were on board the first flight to the Maldives.
Batik Air plans to operate daily flights to and from the Maldives, connecting the country with Sri Lanka and Malaysia. Direct flights between the Maldives and Malaysia are scheduled to commence in late June. The airline, previously known as MalindoAir, has rebranded as Batik Air and is offering special promotions to attract travellers to its expanded range of destinations.
For its flights to the Maldives, Batik Air will utilize Boeing 737 aircraft, which have a capacity of 180 passengers. The airline already serves fifty destinations, including Malaysia, Thailand, and Australia, providing convenient connectivity for travellers to reach the Maldives. The addition of more airlines offering flights to the Maldives, such as Batik Air, Flynus from Saudi Arabia, and US Virgin Atlantic, will further enhance the tourism industry in the country.
The launch of Batik Air's flights to the Maldives signifies the growing interest in this popular tourist destination and presents new opportunities for travellers seeking convenient and affordable options to explore the beauty of the Maldives