Maldive Gas has developed a plant to provide 99% clean oxygen which is used for medical as well as industrial purposes. 
The company stated that it had been producing 95% clean oxygen so far while it is the only company in the Maldives providing clean oxygen. The new oxygen plant capable to produce 99% clean oxygen was opened in Thilafushi by the company's Chairman, Mr Abdullah Shifan and the Managing Director, Mr Abdullah Maumoon.
Mr Abdullah Maumoon stated that it is a major goal that the company achieved as the Gas was previously imported from abroad while it can now be produced in the Maldives with lower costs with the new oxygen plant. And that it is a good start which increases the productivity of the nation without depending on other countries.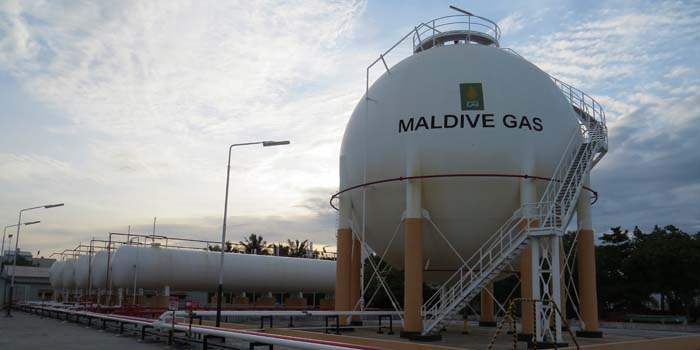 Moreover, Mr Abdullah Maumoon outlined that the company considers the complaints of its customers where they had complained about the decline in the quality of oxygen gas. And that it is a huge achievement for the company of being able to provide 99% clean oxygen with the new plant. 
Maldive Gas is currently providing the gas to all hospitals apart from ADK hospital while also providing for those companies involved in industrial projects.