Maldives has welcomed the 1.5 millionth tourist of the year, reaching the destination's target for tourist arrivals established for this year.
At a special event held at Velana International Airport earlier today, officials from Maldives Marketing and Public Relations (MMPRC) along with Tourism Ministry welcomed Ms. Marina Kazakova from Russia.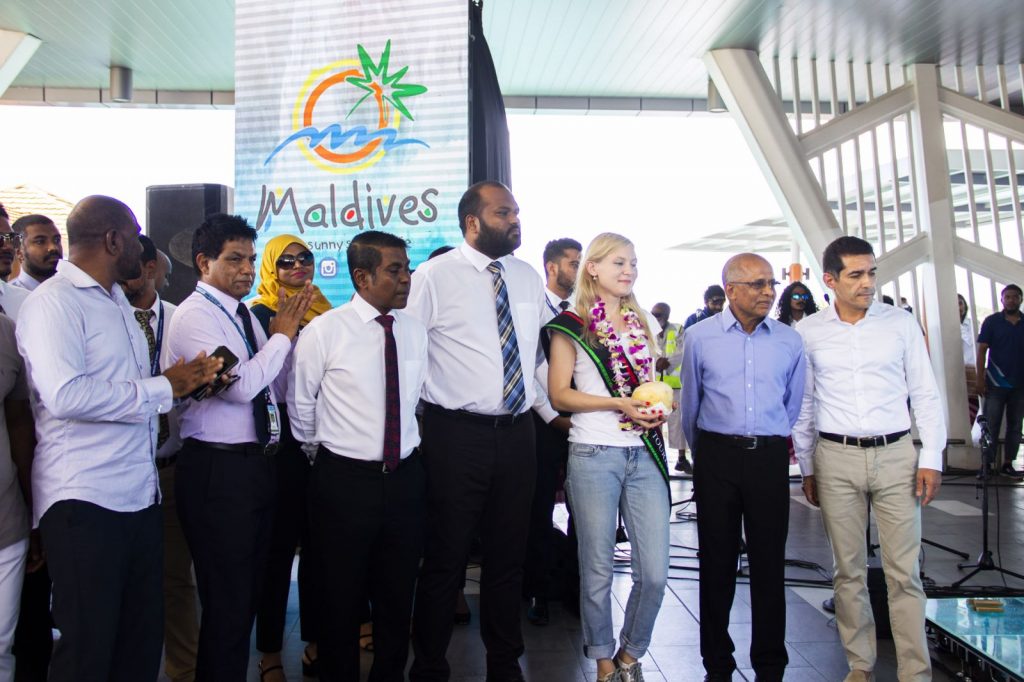 Ms. Marina was presented with a commemorative sash and was escorted to the arrival hall with a traditional Maldivian Bodu Beru performance where she along with her husband was received by industry representatives.
MMPRC and Tourism Ministry officials have revealed earlier this month that 2019 has been the most successful year in tourism statistics within the last 10 years.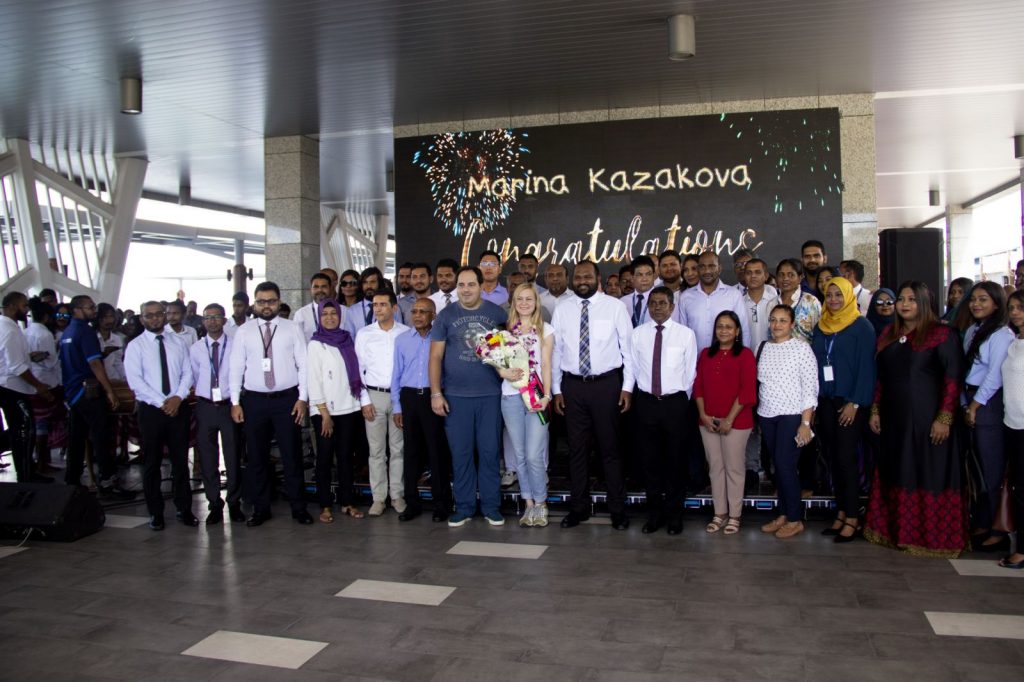 Current statistics released by the government also show that total arrivals for the first nine months of the year increased by 15.8 percent compared to the same period last year.
Reflecting on the new government's pledge to ramp up tourism promotion, a budget of MVR 104,200,000 (USD 6.7 million) was allocated for tourism promotion in 2019.