Maldives has ranked at number 41 of the 50 healthiest countries in the world, according to Bloomberg 2017 Healthiest Country Index.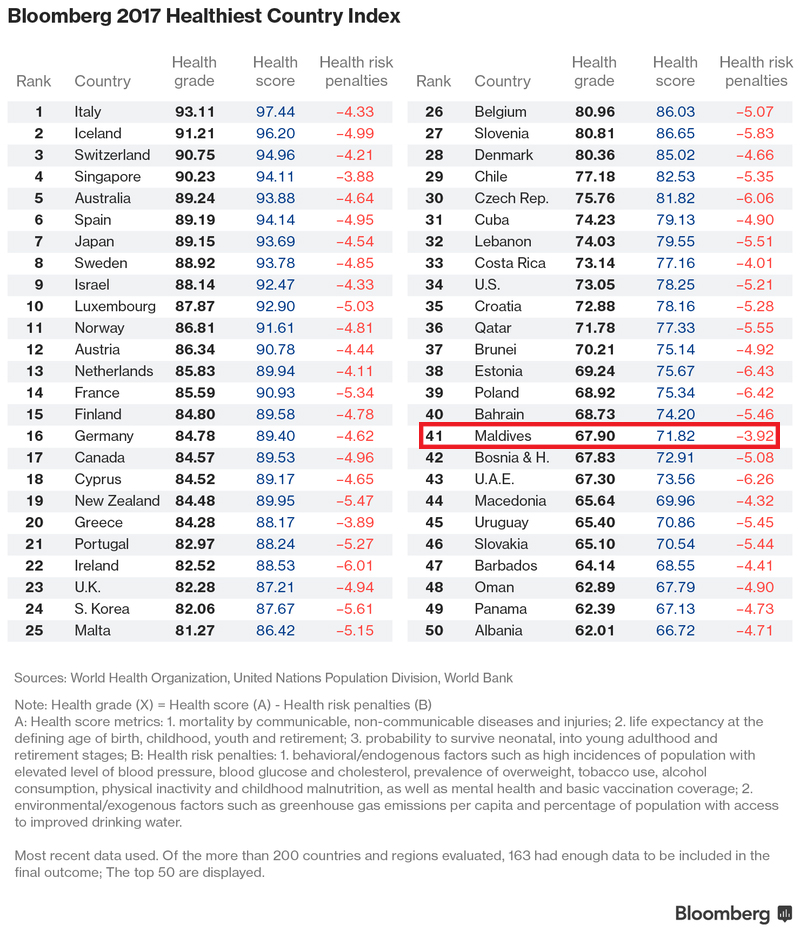 The ranking was based on information from the World Health Organization, United Nations, and the World Bank. The health score matrix included multiple variables such as mortality by communicable and non-communicable diseases, life expectancy, neonatal survival rates, exogenous factors and more. Data from over 200 countries were evaluated, out of which the 163 countries were included in the final outcome, and the top 50 displayed in order.
Maldives ranked at number 41 on the list, above countries such as U.A.E and Oman, with a health grade of 67.90 and a health score of 71.82.