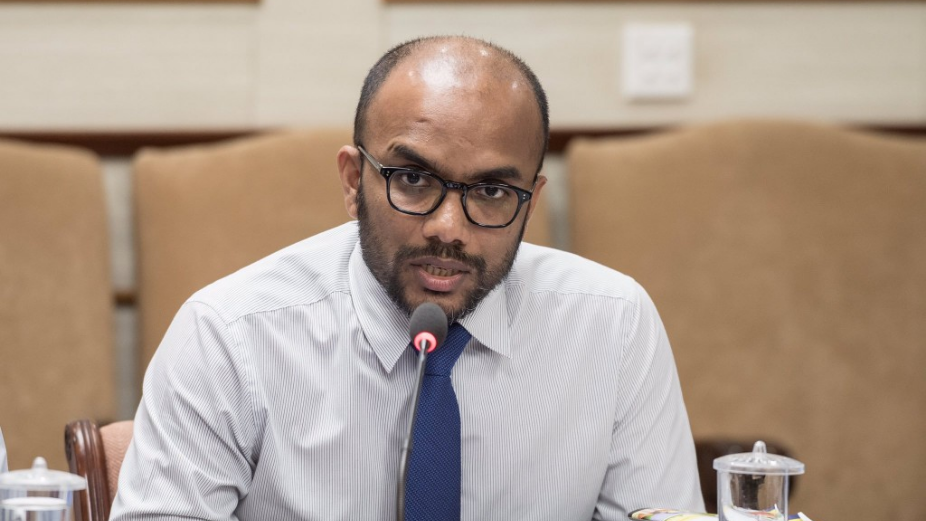 The Minister of Finance Ibrahim Ameer has stated that Maldives is among the top five economies recovering fastest in the world after the COVID-19 pandemic.
In an interview with local news media PSM on the occasion of the third anniversary of President Solih's administration, Minister Ameer stated that the Maldives is currently the fourth fastest recovering economy according to IMF's World Economic Outlook. "We estimate that with 32 percent, we will soon be the second fastest recovering economy," he added.
Minister Ameer noted that the early steps taken by the government have tremendously hastened post-pandemic recovery. "We are at this point because of the issuance of income support allowance, assistance to private businesses, giving debt moratorium, and discounts on utility bills. This is in conjunction with the collaborative work done with health sector frontline workers in vaccination and such."
However, Minister Ameer stated that the economic devastation caused by the pandemic must not be forgotten. In this regard, he stated that the government experienced a loss of MVR 36 billion due to the pandemic, nearly equivalent to one year's budget.
"Proposing new revenue measures whilst proposing the budget every year is not something feasible for us. That is why businesses need to be expanded further," he added.
Minister Ameer stated that proposing new revenue measures in the budget every year is not feasible. Therefore, according to the Minister, businesses need to be expanded and additional resorts must be opened in order to strengthen the economy further. He added that the efforts by the government to achieve this will be evident from the 2022 state budget.