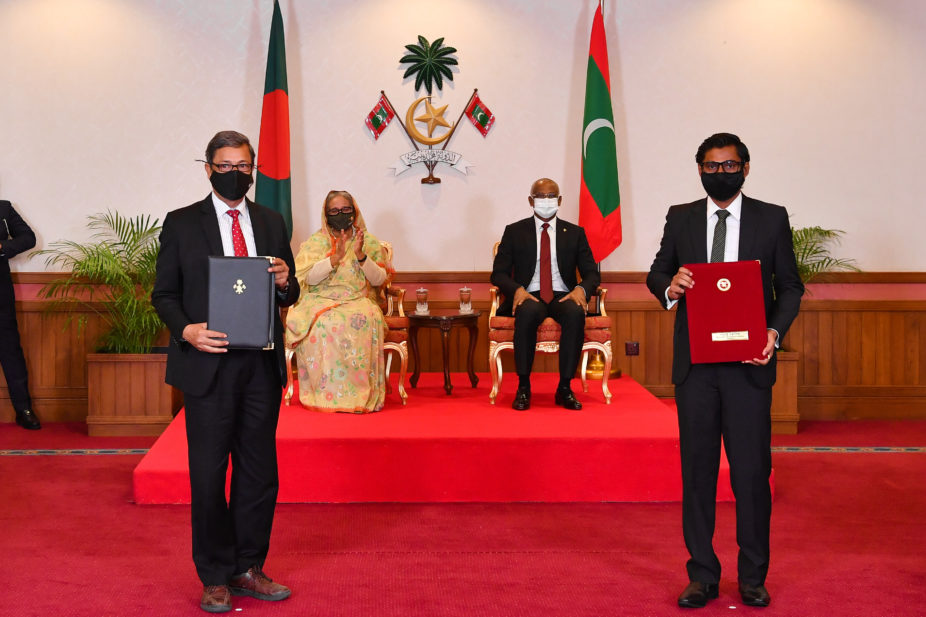 The Double Tax Avoidance (DTA) agreement between The Maldives and Bangladesh has been signed on 23rd December 2021. The agreement is aimed at curbing taxes twice on the same income from transactions between businesses in the two countries, ensuring the rights of taxpayers in both countries as well as closing the doors to tax evasion.
The agreement was signed by Commissioner General of Taxation Fathuhulla Jameel and the Chairman of the National Board of Revenue of Bangladesh and Senior Secretary of the Internal Resources Division, Mr. Abu Hena MD Rahmatul Muneem.
Mira has stated that discussions have been held between the two countries twice in 2017 and 2019 in The Maldives and Bangladesh to come to this agreement. This is the second agreement signed with the Maldives and a foreign country. In 2017, the Maldives signed a double tax avoidance agreement with the United Arab Emirates.
Mira said efforts are underway to establish a strong tax treaty network as part of its efforts to strengthen the tax system in the Maldives and implement a globally accepted tax system.