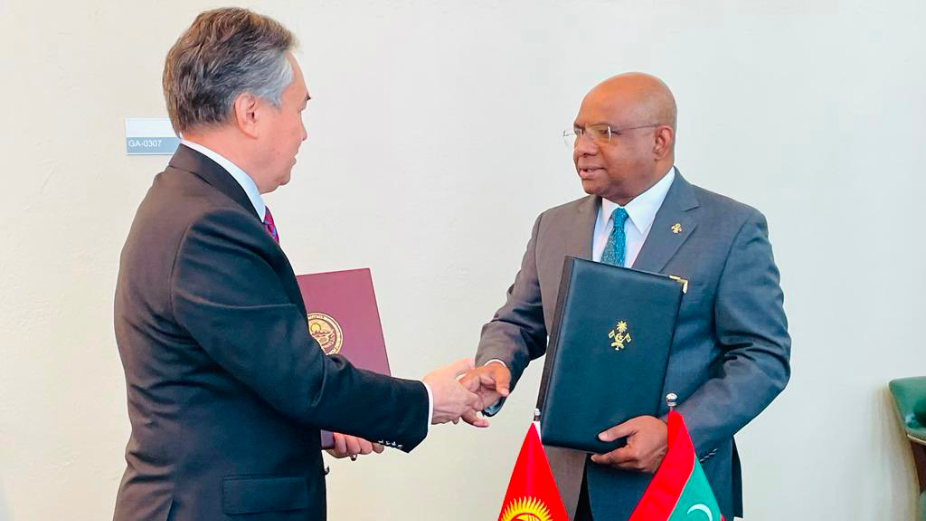 The Maldives and Kyrgyzstan have signed the agreement on mutual exemption of visa requirements, which allows for the exemption from visas for single or multiple entry, exit or transit for both countries' nationals, for a period of 30 days.
The agreement was signed on behalf of the Government of Maldives by His Excellency Abdulla Shahid, Minister of Foreign Affairs, and on behalf of the Government of Kyrgyz Republic by His Excellency Kulubaev Zheenbek Moldokanovich, Minister of Foreign Affairs, on the sidelines of the 77th Session of the United Nations General Assembly.
During the discussion, Minister Shahid thanked the Government of the Kyrgyz Republic for their commitment towards strengthening the existing bilateral relations between the two countries and mentioned that the signing of this agreement will facilitate stronger people to people contact, business and investment opportunities between Maldives and Kyrgyzstan.