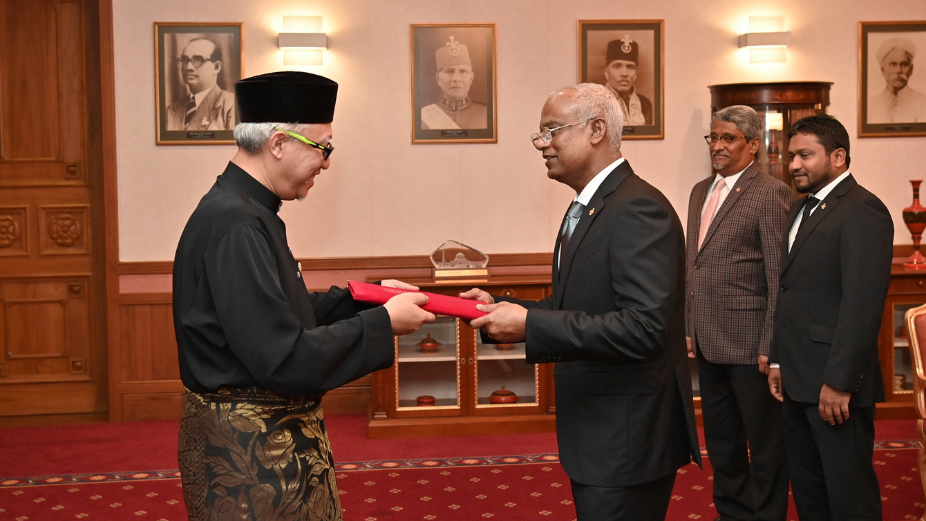 President Ibrahim Mohamed Solih has expressed the Maldives' strong desire to attract more tourists from Malaysia and has initiated collaboration to increase the frequency of flights between the two nations. This announcement came during a meeting following the presentation of credentials by Malaysia's new High Commissioner to the Maldives, Badli Hisham Bin Adam.
During the meeting, President Solih extended congratulations to Badli Hisham on his recent appointment and conveyed warm regards to Prime Minister Anwar Ibrahim, the Malaysian government, and its people. He highlighted Malaysia's significant role as a regional partner and close ally to the Maldives for the past 55 years, emphasizing the dynamic exchanges between the two countries, both at the people-to-people level and in their diplomatic relations.
President Solih and High Commissioner Badli Hisham discussed the reinforcement of economic ties, notably referring to the forthcoming Double Tax Avoidance Agreement. The president also acknowledged the recently concluded Mutual Recognition Agreement, which facilitates the recognition of domestic driving licenses between both nations, simplifying mobility for Maldivians residing in Malaysia and vice versa. Additionally, he expressed gratitude for Malaysia's support in the Maldivian government's human resources development initiatives through the Malaysian Technical Cooperation Programme.
Concluding the meeting, President Solih and High Commissioner Badli Hisham reiterated their commitment to enhancing bilateral relations in areas of mutual interest, solidifying the longstanding diplomatic ties that have been in place since the establishment of diplomatic relations between the Maldives and Malaysia in 1968.