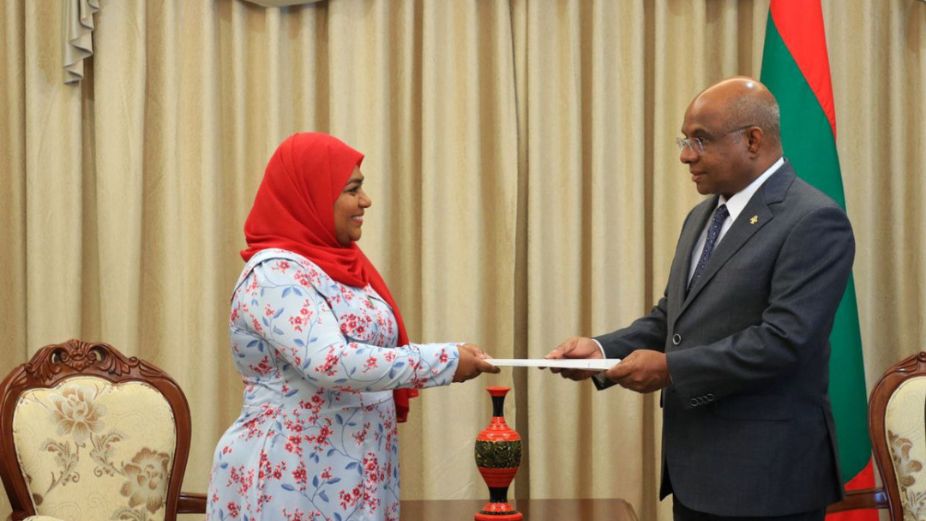 The government has designated Aminath Shifana as the newly appointed Consul General of the Maldives in Thiruvananthapuram, India. The Minister of Foreign Affairs, Abdulla Shahid, presented the Letter of Appointment to her during a special ceremony.
Before assuming this position, Shifana served as an Additional Secretary at the Ministry of Foreign Affairs and held various other positions, including that of Permanent Secretary. Her professional background encompasses a wide range of experience in administration and human resource management. Shifana's association with the ministry dates back to 1999.
During the post-ceremony meeting, Minister Shahid extended his congratulations to the newly appointed Consul General, Shifana, and expressed his wishes for a successful tenure. He also expressed gratitude to the outgoing Consul General, Aminath Abdulla Didi, for successfully completing her term and transitioning to the position of Additional Secretary at the foreign ministry. Notably, Didi became the first female Consul General of the Maldives in Thiruvananthapuram when she assumed the role in December 2019.