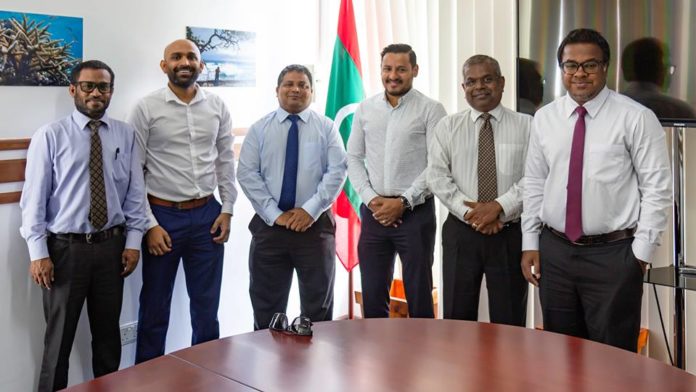 Maldives Association of Tourism Professionals (ATP) met with the Minister of Environment along with a team of ministry personnel to discuss an effective ban of single-use plastics in the Maldives. During the meeting, the President of ATP, Dr. Hussain Sunny Umar, suggested that guesthouses and resorts discontinue the use of plastic bottles and integrate glass bottles in to their daily use.
There was also a discussion regarding plastic bags to charge citizens when they buy goods from the stores and require a plastic bag to carry them home. This will eventually force people to carry around a reusable plastic bag to carry out their daily shopping. The association also advocates people to use a water filter to reduce the amount of plastic bottles and to use a reusable water bottle and refill them on a daily basis.
Maldives Association of Tourism Professionals (ATP) aims to bring together entire tourism & hospitality professionals under one organized body. Their mission is to develop human capital along with promotion of "Maldives" as a brand destination with a sustainable tourism industry showing responsibility and integrity.
ATP's single-use plastic ban is a movement initiated to reduce the use of single-plastics in the Maldives. In order to support this, you can sign the 4RS pledge on the ATP website http:// http://atpmaldives.org and make a huge difference.