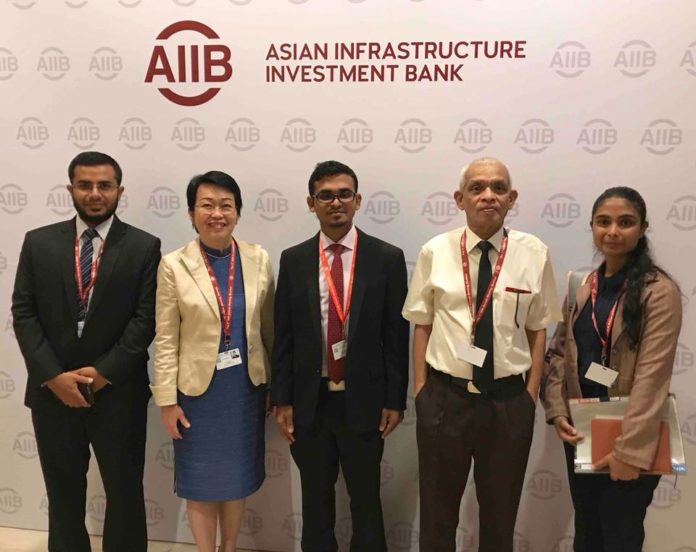 Minister of Finance Ahmed Munawar met with the president of the Asian Infrastructure Investment Bank (AIIB) at the 3rd Annual Meeting of AIIB. All member countries will be taking part at the meeting which is currently ongoing at Mumbai, India.
AIIB's president expressed his keenness to the greater Male' waste management project and committed approximately USD 40 Million. President also conveyed his desire to see the project move forward. Minister thanked the president for AIIB's commitment.
Minister Munawar together with the delegation representing Maldives at the 3rd Annual Meeting of AIIB, met with the delegation of OPEC Fund for International Development (OFID)  and discussed the updates of ongoing projects financed by OFID and possible new infrastructure projects.
AIIB is a multilateral development bank that aims to support the building of infrastructure in the Asia-Pacific region. Maldives is a founding member of the bank which started with a capital of USD 50 billion.