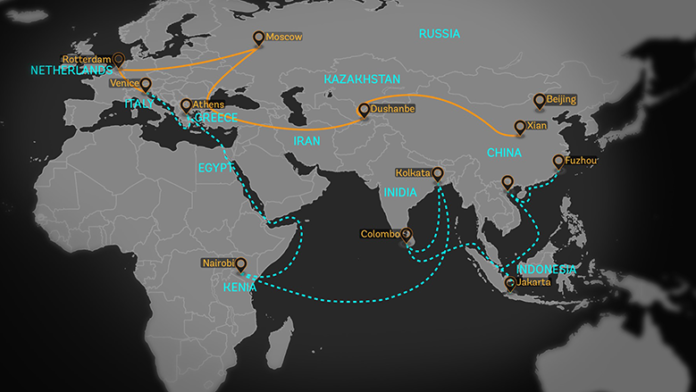 China has awarded Maldives and several other countries for supporting projects being carried out in various countries under the Belt and Road initiative. The award; "Silk road super ambassador award" was given during a ceremony held in Beijing, China.
As one of the first countries which took part in the scheme, many projects were carried out in Maldives, according to Maldivian ambassador Mr. Mohamed Faisal. Other countries which received this award include Pakistan, Sri Lanka, Malta and Bosnia. The awards were accepted by the respective ambassadors in China for the aforementioned countries.
The idea to appreciate the support and assistance given by the respective countries the initiative was carried out by the means of an award was brought to fruition by Beijing Belt and Road Cooperative Community.