Maldives Blood Service (MBS) has started a campaign called the "COVID-19 Blood Drive – Help end the blood shortage week long".
With the declaration of a state of public health emergency, the public has been advised to practice social distancing and to minimize going out as much as possible. This has resulted in shortages of blood donations.
Maldives Blood Services has reported shortages of blood O+ and B+ blood in their stocks. Due to which many thalassemia patients are facing difficulties in getting blood.
MBS has opened blood camps under the campaign from Sunday to Thursday.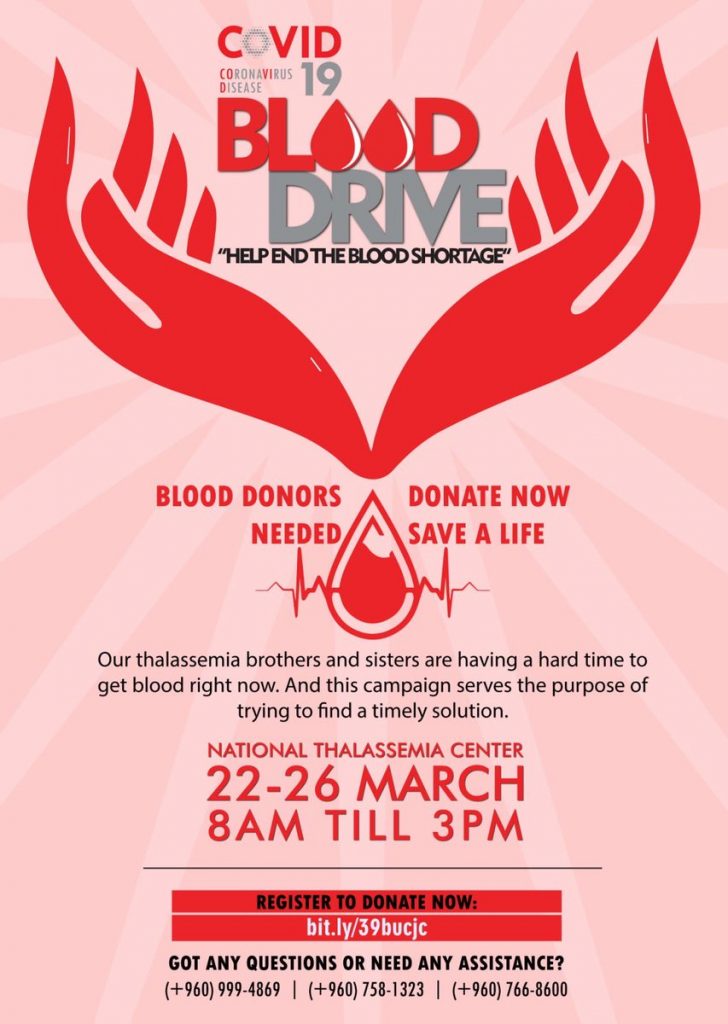 Blood camp will be located at the national thalassemia center and will be open from 8 am to 3 pm.
To donate blood, donors can register at http://bit.ly/39bucjc.
MBS has conducted several blood camps last month prompting several politicians and NGOs and individuals to donate.