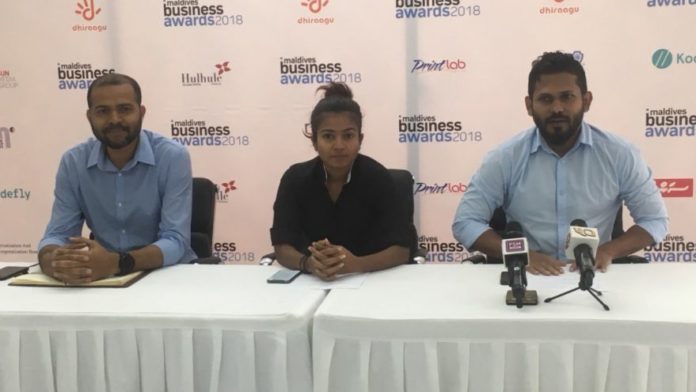 Blazon Inc. organized Maldives Business Awards' gala night is scheduled for the evening of December 22, 2018 at Paradise Island Resort.
Maldives Business Awards Gala Night is expected to attract an approximate 250 invitees including the award winners along with sponsors, partners and corporate executives. The attendees will also include policy executives, civil society representatives, finance and business agency executives as well.
Maldives Business Awards by the public relations, marketing and business management agency Blazon Inc. is in an initiative to recognize, acknowledge and reward the businesses and individuals that have shown exceptional standard in maintaining best practices, laudable performances and business intelligence through the "introduction of innovative services."
The entrants for the awards were evaluated under several criteria which includes research, development, company growth, products and services, market development, sales and marketing, community service, innovation, employee engagement, customer engagement and CSR.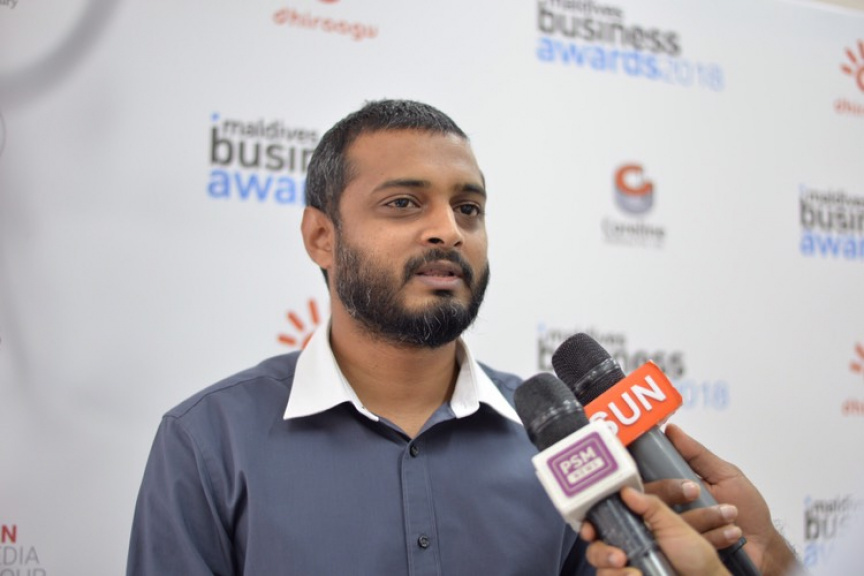 The awards are given under categories which include Industry Excellence; awarded to notable business entities under the major economic sectors of Maldives, the Enterprise Excellence; granted to businesses or ventures for significant milestones achieved.
The awards also include Individual Excellence; which as the name suggests will be awarded to business individuals or intellects with exceptional conduct or achievements and the final category, Elite Awards; which are , awards to acknowledge significant contribution in the business sector.
The judging process for Maldives Business Awards include six major steps which started with the initial assessment where business entities and individuals are evaluated based on their responses to a specifically curated questionnaire. Following this, the entrants were shortlisted based on the achievement and significance while entrants not chosen as finalists were notified.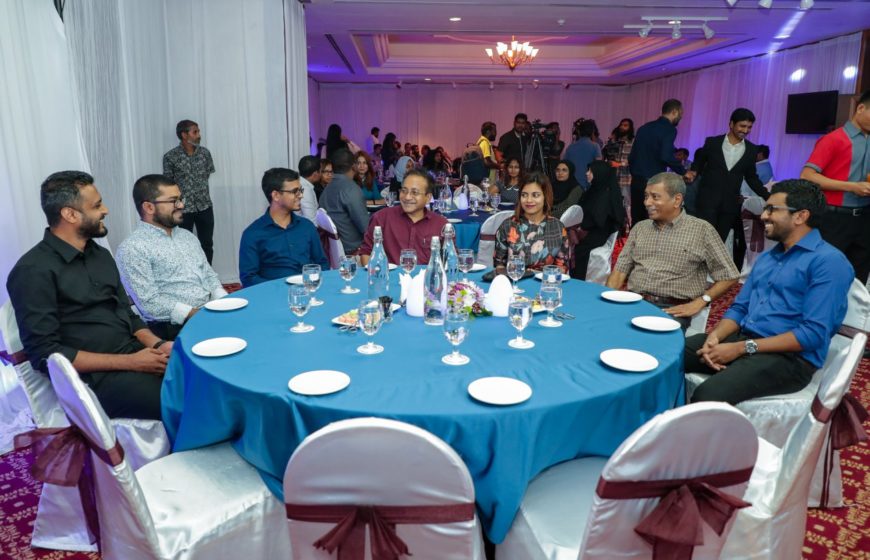 Afterwards, the finalists will be announced by the judges, with proper notification sent to finalists and their selection announced to media during a special event designated for it. Moreover, the finalists will be interviewed by the judging panel with the provision of the opportunity to the finalists to create a presentation of their respective entries.
The finalists from Individual Excellence went through a popular vote process via SMS which determined 50% of their total score on average percentage, while judges evaluated the other 50%.
The winners of every category will then includes at the Gala Dinner, which initially was slated for July 2018. However, due to fluctuating political strife in the Maldives experienced throughout the year, along with the coveted presidential election resulted in the event getting pushed further back in the schedule.