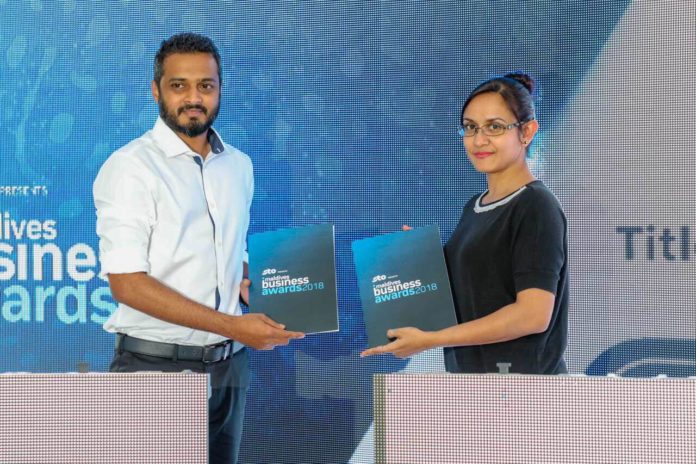 Maldives Business Awards has signed agreements with partners for the Awards.
The agreements were signed in a ceremony held in Maagiri Hotel on Thursday, August 02nd.
Title partner for the event is State Trading Organization (STO). Executive Secretary, Ms. Paruveen Abdul Fahthah signed the agreement on behalf of STO.
Platinum partners for Maldives Business Awards are Allied Insurance and Dhiraagu. Marketing Manager, Mr. Niushad Shareef and Manager of Marketing Communications and Public Relations, Mr. Mirshan Hassan signed the agreement on behalf of Allied and Dhiraagu respectively.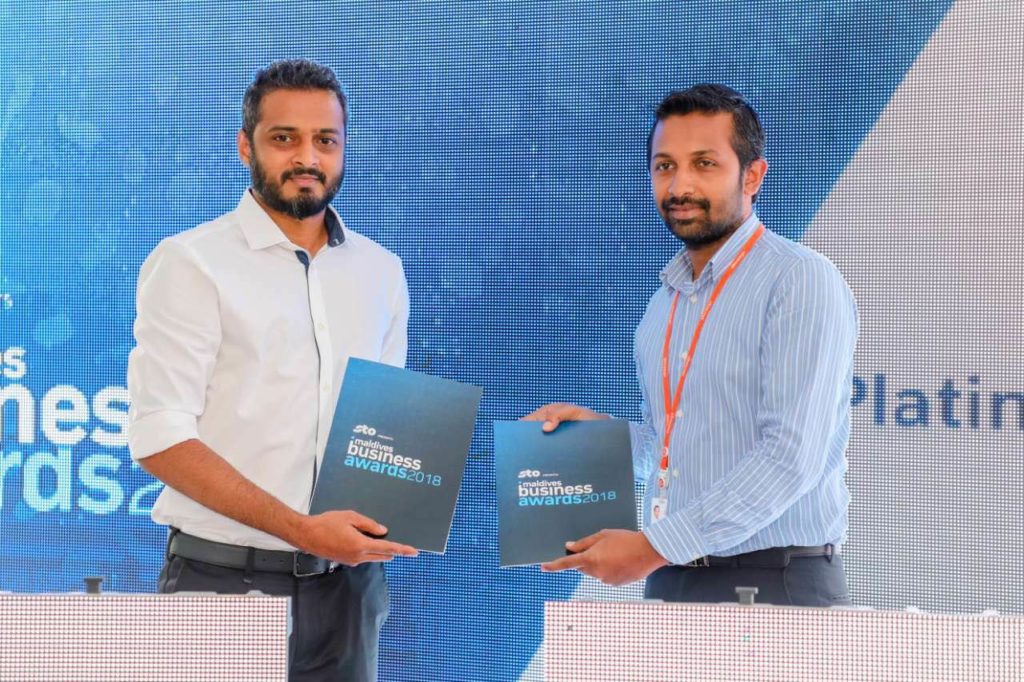 Gold partners for the event include Maldives Ports Limited, CoreLine Maldives and AtollMarket. General Manager, Abdullah Faid signed on behalf of MPL, Managing Director, Ibrahim Aaidh Mohamed signed on behalf of CoreLine and Manager of Information and Technology, Ibrahim Faseeh signed on behalf of AtollMarket.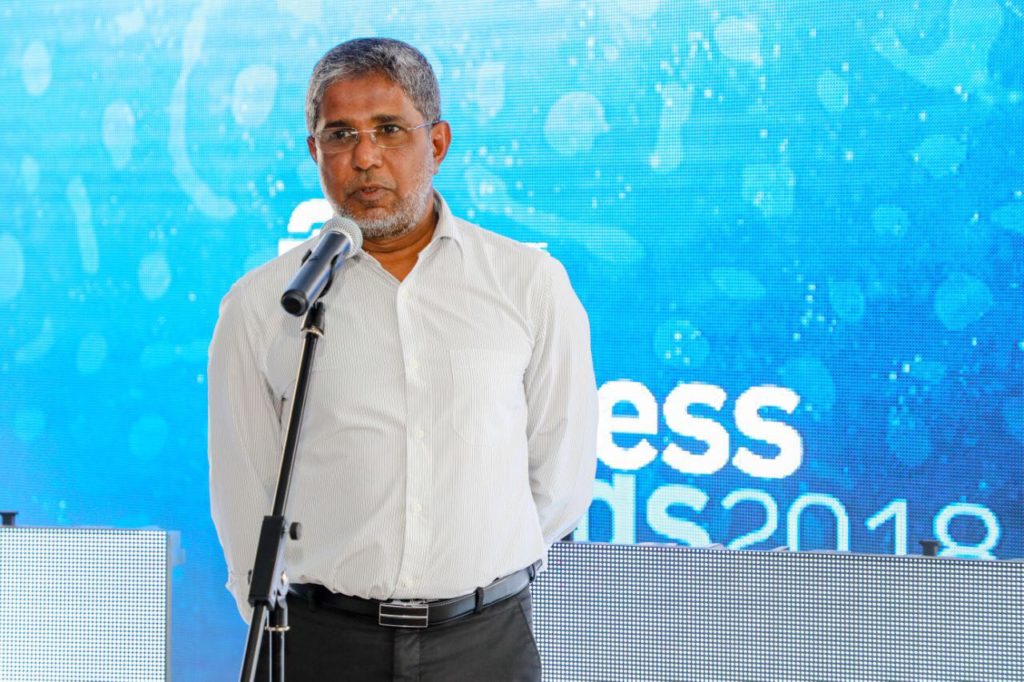 Maldives Business Awards has signed with 7 endorsement partners including Maldives Media Institute, JCI Maldives, Maldives Stock Exchange, Women on Boards, Women in Management, Maldives Privatization and Corporatization Board and Maldives Association of Travel Agents and Tour Operators.
Host partners include Hulhule' Island Hotel and Maagiri Hotel. Print partner for the event is Printlab Creatives. Kodefly signed as the tech partner, whilst Images MV signed as the photography partner for the event. Pro Designers signed as the designing partner for the event and Unica signed as the event partner.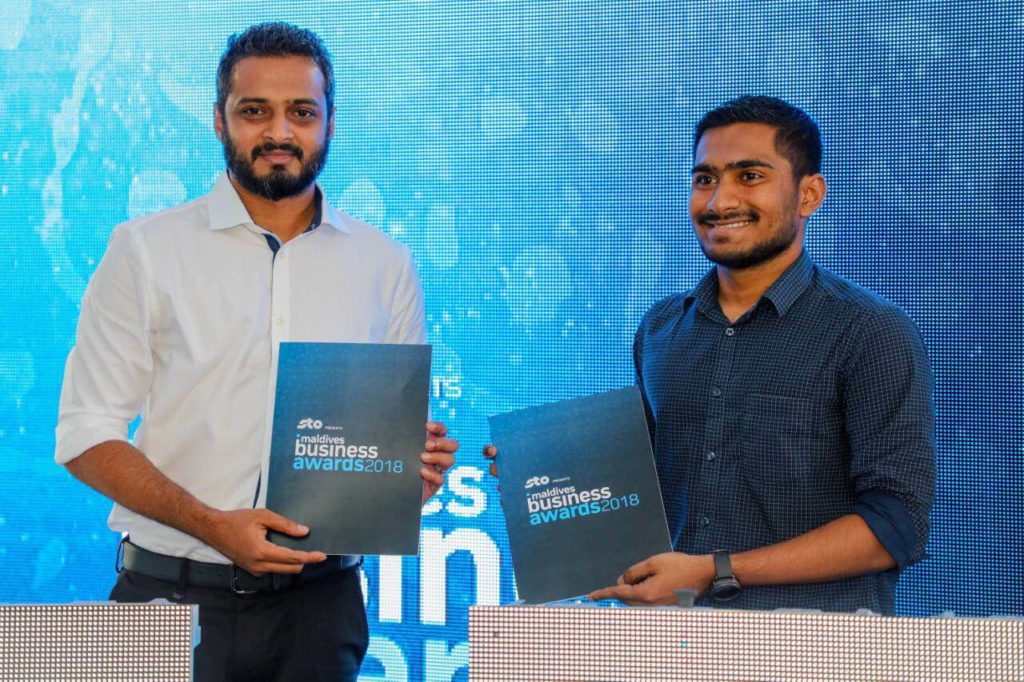 Media partners for the event include Sun Media, Maldives Business Review and Island Chief.
In addition to signing with the partners, Maldives Business Awards also unveiled their trophy. As the Awards seeks to recognize local businesses and local talent, the team behind the Awards opened the opportunity for local designers to come up with a timeless and elegant design. Out of the multiple submissions, the most striking one was the design created by Pro Designers. Pro Designers submission signified the whale shark; a unique symbol of that is intertwined with with Maldives and the resilience of Maldives. The winning submission was in line with the aspirations of the Awards.
The Maldives Business Awards seeks to recognize excellence in businesses. As such, we sought to determine the best companies in an analytical and scientific manner. Backed by our Judges and Advisory Panels, the Awards is a measure of where the businesses are and what they can aspire to be.
Maldives Business Awards is run by Blazon Inc., a Public Relations and Marketing Management company established in the Maldives.