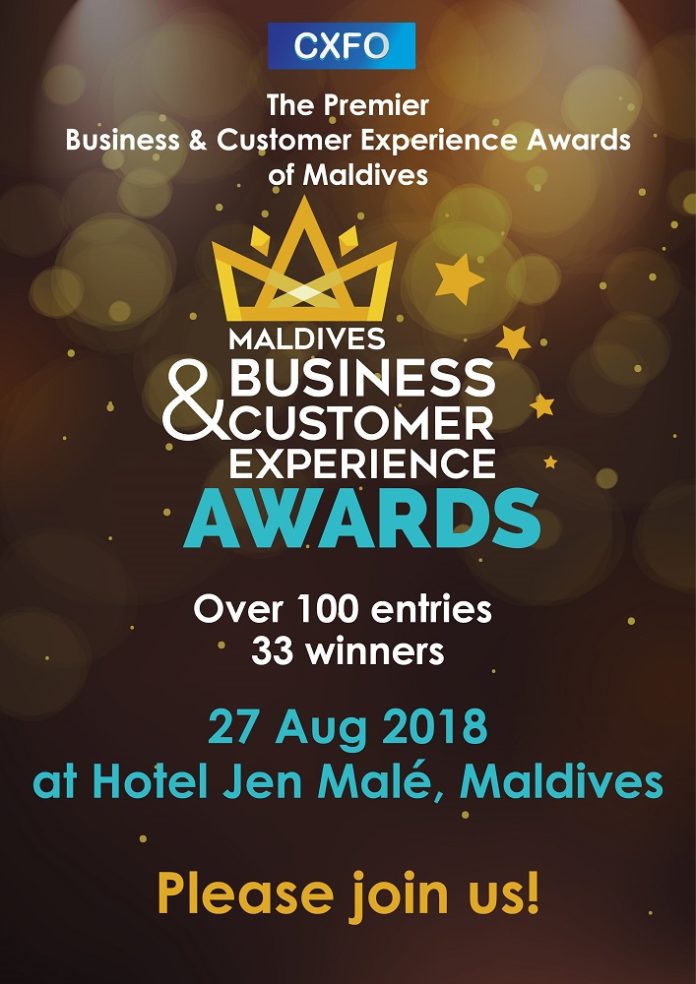 More than 100 guests are expected to attend the Inaugural Maldives Business & CX Awards gala dinner to be held tomorrow night (27 August 2018) at Hotel Jen Malé.
The event – to be attended representatives from different companies and the media – will provide a platform to announce and award this year's winners in the various categories following the judging process last 2 months.
Over 100 entries were submitted to the judging panel for the 26 categories. According to the CXFO who are the organizers of the event, winners in the various categories will receive a trophy.
"I have been really impressed with the enthusiasm and freshness of the first-year entries.  Many of the submissions displayed great professionalism but the spirit of entrepreneurialism and commitment to success shone through" said Don Hales, Chairman of the Maldives Business & CX Awards.
The Award was announced on December 4th 2017 and culminates in the awarding of the winners at the gala tomorrow night.