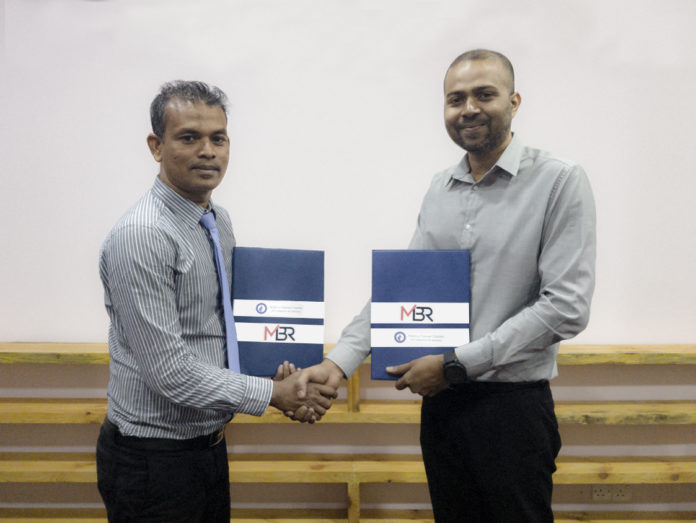 Maldives Business Review (MBR) has signed an Memorandum of Understanding (MoU) with Maldives National Chamber of Commerce and Industries (MNCCI).
MoU was signed by MBR Editor in Chief Ahmed Asbaab and MNCCI Treasurer Misr Adam. Both parties signed the MoU on Thursday, 12th April 2018, in a ceremony held in MNCCI. As part of the MOU, MNCCI will share information and statistical data to be published in MBR with the purpose of sharing the information to the international community and general public of Maldives. Also, MNCCI will be providing data to MBR for publishing current affairs articles and special reports.
MBR seeks to provide fact and figure based analytical data about past, present and future of the different industries which make up the Maldivian Economy in a balanced manner. MBR is an initiative by Blazon Inc. to address a core issue in the market and create an international platform that will transform traditional media in the Maldives and change their thinking patterns to incorporate creative and unique approaches to give an insight of the Maldivian economy.
Blazon Inc is a full-suite marketing, public relations and business management agency in the Maldives formed in 2016.