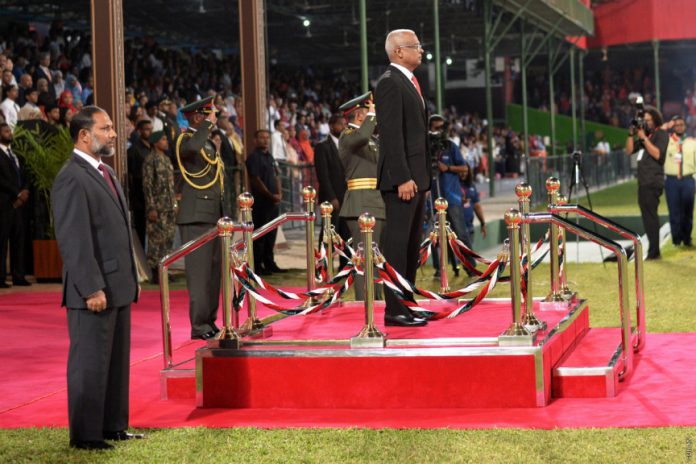 As COVID-19 continues to impact the Maldives's economy, the government has decided to cancel this year's Independence Day celebrations, in order to execute cost-cutting measures.
After consultation with his ministerial cabinet, President Ibrahim Mohamed Solih reached the decision which states that the decision is "in adherence to the new normal guidelines developed to mitigate the risk of Covid-19's further spread".
The decision highlights that the decision to cancel the festivities "will help reduce state expenditure, as part of the government's ongoing recovery efforts from the economic repercussions of the pandemic".
Although the official Independence Day assembly, sports festivities, and others have been canceled, the President's Office said that President Solih will deliver a national address on the day, regardless.
The Maldives celebrates Independence Day on the 26th of July every year.
While the National Award of Honour and National Award of Recognition are presented at the official assembly, these are now to be handed out later, at this year's official National Day celebration ceremony, which falls on the 18th of October this year. Further, Special Achievement Awards are to be presented during this year's official Republic Day ceremony in November.
However, President Solih stressed that that proceeding with National Day and Republic Day celebrations as planned "will be contingent on the country's situation with regard to Covid-19", adding that these awarding ceremonies may be rescheduled to a later date if required.
Despite the decision to cancel the Independence Day celebrations, the president has decided to open nominations for the 2020 National Awards.