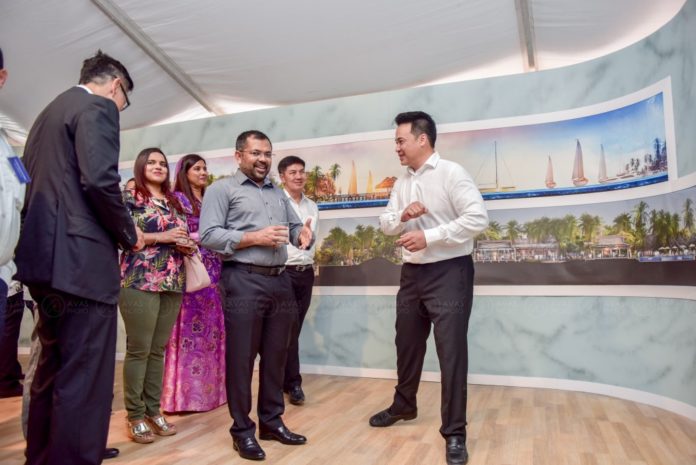 Thailand's Singha Estate revealed plans to build a Maldives cultural centre in Embudu Lagoon, together with the land reclamation of Embudu lagoon and integrated resort development project by the company.
Singha Estate is the third leading company in Thailand. The Chief Marketing Officer of the company noted in an interview given to Retail in Asia ' Building a cultural centre is part of the project and it is one of the ventures which has our main focus. Under this project, it will promote the traditional workmanship of Maldivians and provide the opportunity to market it abroad.'
Under their project, a marine discovery centre will also be constructed in Embudu Lagoon's Marina Safari Bay. Marine Biologists from all over the world will be brought here to discover and conduct research about the Maldives marine life.
'The decision to undertake such a venture in the Maldives was made due to the great support provided by the government and it will encourage the economic growth of the country.' he noted.
While the Maldives tourism industry celebrates 44 years, new lifestyle concepts will be undertaken and developed in nine islands. In the first scheme, 311.5 million USD will be invested in three islands and under this operation a total of 1,300 rooms will be constructed.  7000 job opportunities will be available once the whole operation is completed.