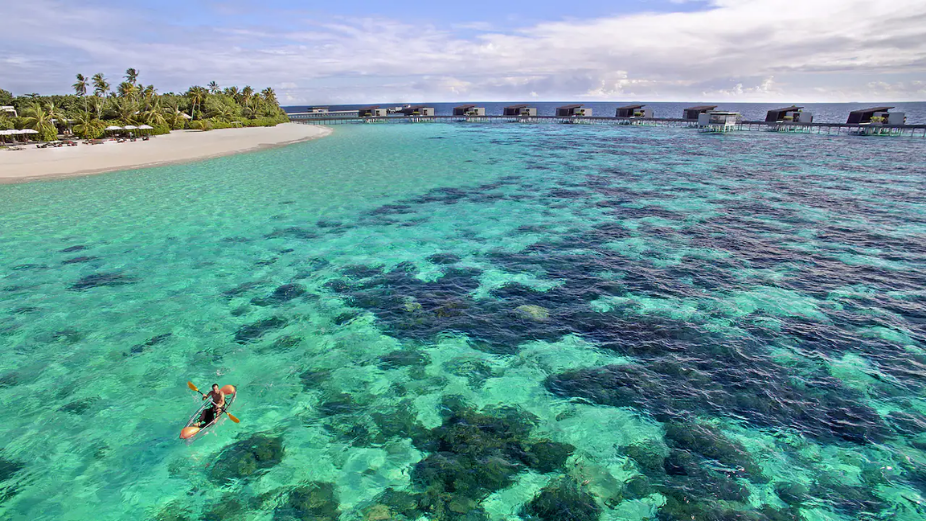 Maldives has won the grand title of Best Island Destination: Asia Pacific at the esteemed Travel Weekly Asia 2021 Readers' Choice Awards.
Travel Weekly Asia TWA 2021 Readers' Choice Awards serves as a platform to honour extraordinary travel suppliers in Asia-Pacific, who have distinguished themselves by establishing ground-breaking developments or enhancing services to push new frontiers for the future of tourism. A total of 19 awards across 3 categories were presented to outstanding organisations that have displayed dedication to unparalleled service, innovation and overall excellence in their respective businesses in the past year.
To select the winners, votes were cast by industry professionals based on overall excellence, professionalism, innovation and other critical aspects that have seen them make a mark in their area of expertise in the past year. Winners were determined following a period of voting from 28 July – 26 September this year.
Irene Chua, vice president and group publisher, Asia, Northstar Travel Group, said, "Travel volume next year could surpass pre‐pandemic levels. Asia is on a similar trajectory and not far behind. The winners we are recognising for their achievements will certainly be in the right position to take advantage of that and lead the way for Asia's recovery."
In addition to being celebrated during the virtual awards ceremony, all Travel Weekly Asia 2021 Readers' Choice Awards' winners will be featured in the January/February 2022 print issue of Travel Weekly Asia.