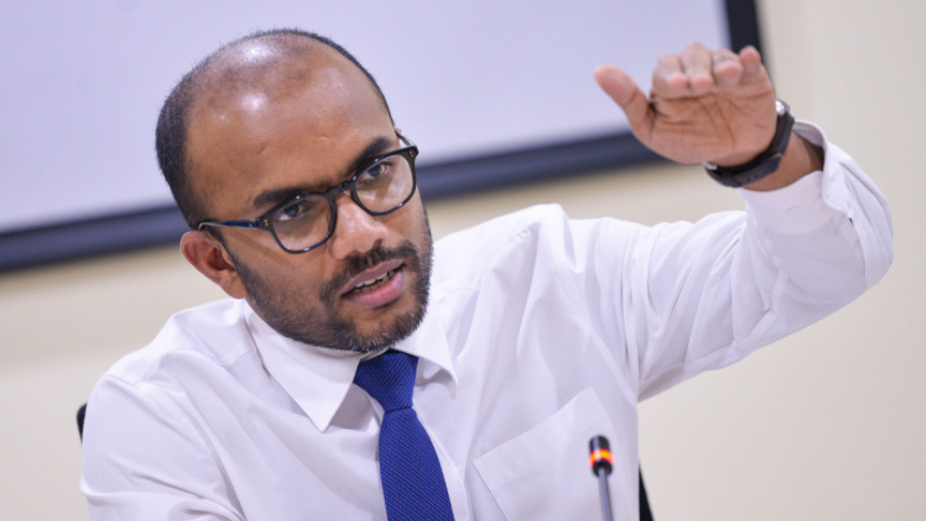 Finance Minister Ibrahim Ameer has stated that the Maldivian economy is slowly recovering to the point where it was in 2019, before the devastating effects of the pandemic.
Speaking at a press conference on Thursday, Minister Ameer stated that despite the positive recovery, there were still some risks ahead. He stated that the current situation with COVID-19 was taking its toll on the tourism industry, but based on the growth of the industry, however, it is projected that even more tourists than what was previously expected, would visit Maldives this year.
The Minister said that when the budget was prepared, it was previously assumed that just 600,00 tourists would come to the Maldives in 2021. Currently, it is estimated that around 1 to 1.5 million tourists will visit Maldives this year.
Looking at the economic growth, the Minister said that current growth figures exceeded previous expectations. It is now estimated that the economic growth would be between 13.5 to 34.1 percent, according to the Minister.
The Minister attributed the figures to the injection into the tourism industry as the Maldives began receiving COVID-19 vaccines, in addition to the economic stimulus packages and relief loans. He stated that he expects the country to fully overcome the recession in 2022 or 2023. 
Minister Ameer added that while the outlook was positive, risks remain. To keep up the momentum, he reiterated the importance of flattening the curve, staying home and keeping safe, especially as Maldives faces its deadliest wave yet.